Afghanistan terrorist attack: US President Joe Biden's worst day as Afghanistan erupts
http://www.afr.com/world/north-america/biden-s-worst-day-as-afghanistan-erupts-20210827-p58me7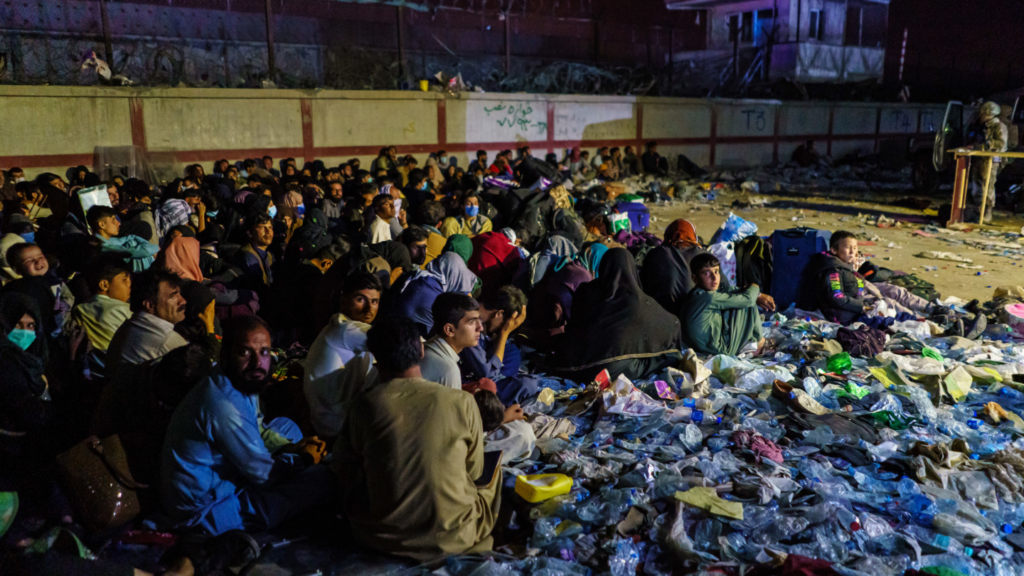 Political risk analyst at Eurasia Group Ian Bremmer says Biden's biggest mistake was not exiting Afghanistan, but telling people that what has happened wasn't going to happen. "People will be saying; 'No, sir you were saying this wouldn't happen'."
Predictions are always fraught. The estimates about how many people would have to be evacuated were a shock to people watching desperate Afghans cling to plane wheels and hearing of Californian school children stuck in Kabul. The estimates have tripled over the last 11 days, from about 35,000, to the more than 104,000 already airlifted to safety.
The quality of intelligence regarding the threat of terrorism related to the fall of Kabul was also not immediately apparent and appeared to change quickly.
On August 20, Biden gave a broad brush stroke on where the risk was lying. "We're also keeping a close watch on any potential terrorist threat at, or around, the airport, including from the ISIS affiliates in Afghanistan who were released from prison when the prisons were emptied," Biden said.
Four days later it became a little more specific, with Biden noting that there was now "an acute growing risk of an attack by a terrorist group known as ISIS-K, an ISIS affiliate in Afghanistan".
"Every day we're on the ground is another day we know that ISIS-K is seeking to target the airport and attack both US and Allied forces and innocent civilians," he said.
The target of Abbey Gate where 13 service members lost their lives on Thursday morning (Friday AEST) appears to have been known beforehand, but that wasn't enough to prevent a bomb getting through a security perimeter controlled by the Taliban.
Questions were asked on Thursday (Friday AEST) about the future terrorism threat level and whether something similar could happen again before the August 31 deadline.
"I can't give you that assessment – as our national security team has said these are ongoing threats – we are watching them closely," Psaki said.
More importantly for Biden's domestic standpoint is the threat of terrorism in America, especially among an inspired Al-Qaeda looking toward the 20th anniversary of September 11 in just over a fortnight.
Asked specifically about this, Pentagon press Secretary John Kirby said there was little danger of a repeat 9/11.
"We know that Al-Qaeda is a presence, as well as ISIS, in Afghanistan. We do not believe it is exorbitantly high, but we don't have an exact figure," he said. "We don't have a perfect picture and our intelligence-gathering ability in Afghanistan isn't what it used to be because we aren't there with the same numbers that we used to be."
"What we believe is that there isn't a presence that is significant enough to merit a threat to our homeland, as there was back on 9/11 20 years ago." Biden will be praying that this intelligence is better than what he was told about the speed of the Taliban's advance in Afghanistan.
With slightly tearful eyes, the President alluded to the self-sacrifice of troops working anxiously in the searing Afghan sunset. "Those who have served through the ages have drawn inspiration from the Book of Isaiah, when the Lord says, 'Whom shall I send …who shall go for us?' And the American military has been answering for a long time: 'Here am I, Lord. Send me'."
As he bowed his head and took a brief silence in front of the throng of media, there is little doubt Biden was thinking of his own self-sacrifice too.