Bare shoulder MP hits back at keyboard warriors
http://www.bbc.co.uk/news/uk-england-leeds-51386155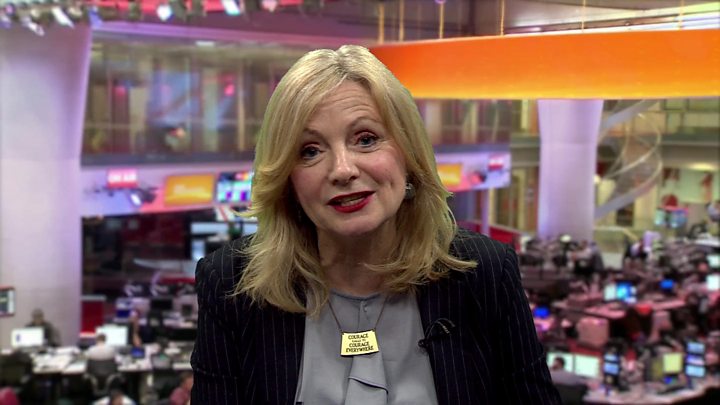 A Labour MP who faced criticism on social media for her off-the-shoulder dress said people needed to "listen to what we say not what we wear".
Tracy Brabin, the shadow culture secretary, said she had been "startled by the vitriolic nature" of some comments.
She told BBC Breakfast it was her responsibility to "call it out".
"Women around the world… are being demeaned everyday because of what they wear," she said.
The Batley and Spen MP had been raising a point of order in the House of Commons on Monday about journalists being asked to leave a Downing Street press briefing on the next stage of Brexit talks, when her shoulder appeared.
She said her slightly off-the-shoulder dress had slipped a little as she leant forward to speak.
Ms Brabin said she had been to a music event earlier in the day and was not expecting to be called to the dispatch box.
"But, the context of this is frankly pretty absurd," she said.
"I am here talking about a shoulder when it is an important time for the media," she told viewers to BBC Breakfast.
Ms Brabin, who played Tricia Armstrong in Coronation Street for three years in the 1990s, said she tried not to take the comments too seriously, especially as they were likely from "keyboard warriors sat in their mum's back bedroom eating Pot Noodles and having a pop at people they don't know anything about".
However, she said: "This is everyday sexism where women are continually judged for what they wear, how they look and not what they say."
"Why is that? It's a way to silence us," she told BBC Radio Leeds.
She said there were examples of things that happened in the Commons that were worthy of discussion, including Jacob Rees Mogg "asleep on the front benches with his legs up".
"That is disrespectful," she added.
She said she was also thankful for the many positive comments she had received.
Former Strictly star Stacey Dooley was among those supporting Ms Brabin on Twitter.
Dr Hannah Barham-Brown, from the Women's Equality Party, said the focus should be on Ms Brabin calling out the prime minister for "trying to block out the media".
"That's what we need to be concentrating on, [and] frankly, I don't really care what she was wearing."
"We've seen female MPs leaving because they have suffered harassment and death threats – they have suffered incredible abuse, and that's the context these comments are being made in," she added.
Those responsible should "find something better to do with their time".
More news from across Yorkshire
Follow BBC Yorkshire on Facebook, Twitter and Instagram. Send your story ideas to yorkslincs.news@bbc.co.uk.