Parliament to be suspended later
http://www.bbc.co.uk/news/uk-politics-49630094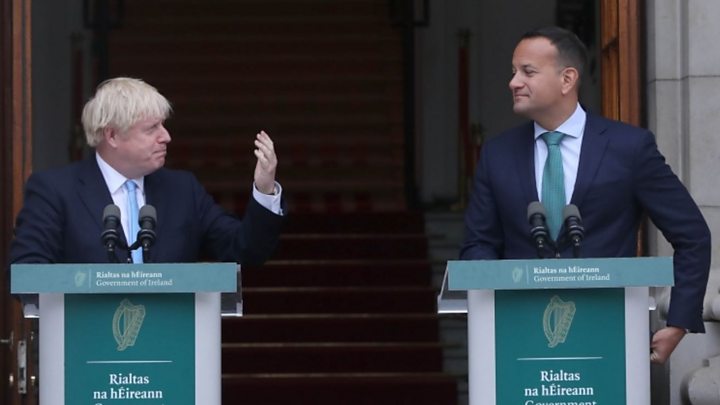 The five-week suspension of Parliament will begin later, after MPs are expected to again reject government calls for a snap election.
Opposition MPs confirmed they would not back the push for a 15 October poll, insisting a law blocking a no-deal Brexit must be implemented first.
Ministers have said they will test what the law – expected to get final approval on Monday – requires of them.
Boris Johnson has been warned he could face legal action for flouting it.
The government has described the law – which would force the PM to seek a Brexit delay if MPs have not approved a new deal or no deal by 19 October – as "lousy".
BBC political editor Laura Kuenssberg said although No 10 insisted it was not looking to break the law, efforts were under way to examine ways of getting around it.
MPs will seek to press ministers on the issue later in the House of Commons.
Downing Street confirmed that the expected prorogation – or suspension – of Parliament until 14 October will begin at the end of Monday's sitting.
It means MPs will not get another chance to vote for an early election until after then, meaning a poll would not be possible until the end of November at the earliest.
One plan reportedly under discussion to get round the Brexit delay legislation is to ask a sympathetic EU member to veto an extension.
Another potential option would be to formally send the extension request mandated by the new law, but also send a second letter to the EU making it clear the UK government does not want one.
However, Lord Sumption, a former judge of the UK's Supreme Court, said such a ploy would not be legal because the legislation compels the PM to seek an extension.
"To send the letter and then try and neutralise it seems to me to be plainly a breach of the act," he told BBC Radio 4's Today programme.
Plaid Cymru has said opposition party leaders should try and impeach Mr Johnson if he ignores the no-deal law.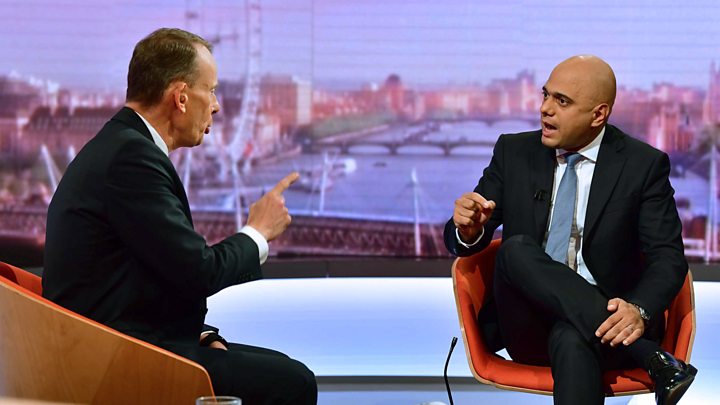 Mr Johnson argues he has been forced into seeking an election because the no-deal delay bill makes further negotiation with the EU pointless.
But the election motion, which requires the support of two-thirds of MPs, was defeated last week and is expected to fail again.
Downing Street has accused Labour of denying the public the right to have a say and is arguing that Jeremy Corbyn should take the opportunity to seek his own mandate from the public to delay Brexit.
'Failure of statecraft'
Meanwhile, Boris Johnson has held talks with Leo Varadkar in Dublin – his first meeting with the Irish prime minister since he entered No 10.
The Irish border has proved a key sticking point in attempts to agree a Brexit deal between the UK and the EU.
Mr Johnson wants the controversial backstop – an insurance policy against a hard border on the island of Ireland – scrapped, because if applied it would see the UK stay in a single customs territory with the EU and align with current and future EU competition rules.
Northern Ireland would also stay aligned to some rules of the EU single market.
These arrangements would apply unless and until both the EU and UK agreed they were no longer necessary.
Speaking at a press conference, the PM said he believed a deal could be done and an alternative to the backstop found.
Leaving without a deal – something he said again he was willing to do – "would be a failure of statecraft for which we will all be responsible", Mr Johnson added.
Mr Varadkar said Ireland was "open to alternatives" to the backstop "but they must be realistic", adding: "We haven't received such proposals to date."
The Irish prime minister has said he is open to a solution involving a backstop which only applies to Northern Ireland.
But the Democratic Unionist Party – Mr Johnson's allies in Parliament – strongly opposes the idea.
The story is of a prime minister increasingly hemmed in.
He will almost certainly lose the election vote today, the no-deal bill is set to become law, and he's lost control of the parliamentary timetable because of his own decision to prorogue.
The easiest way out of this is to get a deal with the EU, but he seems to have closed down the scope for doing that by being so tough on the backstop. There's also the risk of mutiny on his backbenches if he comes up with anything that looks remotely like Theresa May's deal.
That's why we've ended up with this talk about trying to circumvent the law, by sending a second letter after the one requesting a Brexit extension. The idea behind that is to say to the EU, "Look, we're going to be unhelpful, obstructive, noisy, you should just get rid of us," in the hope that Brussels will say, '"Good point, no extension, we'll just cut you loose."
The law, though, may stop the PM from doing that – it may require him to make the case for an extension in good faith.
Some critics of the prime minister have questioned how serious he is about trying to reach a new deal with Brussels.
Amber Rudd, who resigned as work and pensions secretary at the weekend, said the government was spending 80-90% of its time on no-deal planning rather than trying to reach an agreement with the EU.
She told the BBC there was "very little evidence" the government would get a new Brexit deal, and when she asked for details of the efforts she received a "one-page summary".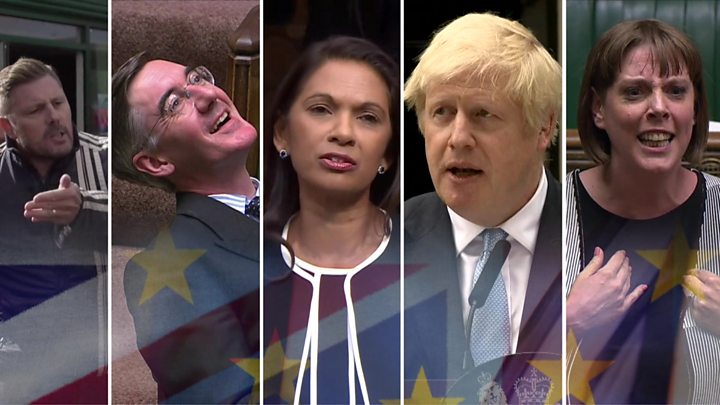 Writing in the Daily Mail, Culture Secretary Nicky Morgan said "watching talented colleagues walking away from the cabinet table is never easy", but she backed Mr Johnson.
She said the public was "exhausted and fed up" with "endless delays" and said that the no-deal option had to be kept on the table.
Ms Morgan said "the prime minister now needs to show he's serious about getting a deal" and the government needed to display more transparency about its efforts.
An alternative to the Irish backstop, the insurance policy that prevents a hard border on the island of Ireland, is key to striking a deal, Ms Morgan added.
Any further extension to Brexit – which was originally scheduled for 29 March this year – would have to be agreed by all EU nations, including the UK.
France's foreign minister, Jean-Yves Le Drian, said his country would not be able to support another Brexit delay "in the current circumstances".
But BBC Europe editor Katya Adler said it was unlikely France would block an extension if other EU countries wanted one.