Tens of thousands gather for major Hong Kong rally
http://www.bbc.co.uk/news/world-asia-china-49386298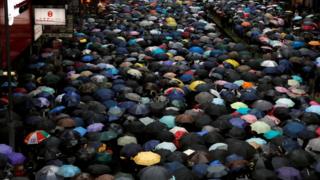 Tens of thousands of people are holding another day of pro-democracy protests in Hong Kong, amid increasingly severe warnings by the Beijing authorities.
A march on Saturday was peaceful, but demonstrators and police have clashed frequently over the past 10 weeks.
The protests were sparked by an extradition bill, which has since been suspended by the Hong Kong government.
China, which has built up security forces in nearby Shenzhen, has likened the protests to terrorist activity.
The protest organisers, the Civil Rights Human Front, were denied authorisation for a march through the city, but police have allowed Sunday's demonstration in Victoria Park.
The South China Morning Post newspaper tweeted a time lapse photo of the park filling up.
Large crowds also gathered in the nearby areas of Admiralty, Causeway Bay and Wan Chai. The Civil Rights Human Front has called for the protest to be peaceful.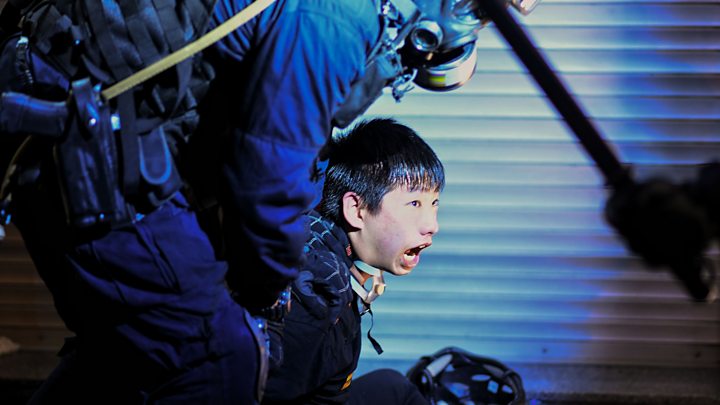 How have recent protests unfolded?
The violence has intensified in the past few weeks, with police frequently firing tear gas and rubber bullets.
Last weekend activists occupied the airport, leading to hundreds of flights being cancelled. There were further clashes with police on Tuesday.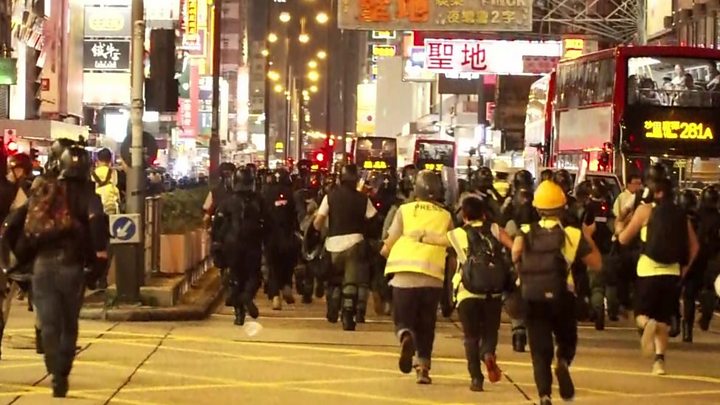 The turmoil has plunged one of Asia's leading financial centres into crisis. Many businesses remained closed on Sunday, amid fears of further violence.
What is Beijing saying?
The Chinese government hardened its rhetoric following the latest unrest, condemning it as "behaviour that is close to terrorism".
It was the second time in a week that Chinese officials have publicly likened the protests to terrorist activity.
Some observers believe that the repeated use of such language suggests that China is losing patience with the protesters and signals that an intervention by Beijing is increasingly likely.
What is the movement about?
It was sparked by a bill that would allow extradition from Hong Kong the Chinese mainland.
Critics argue that the proposal would undermine the territory's judicial independence and could be used to target those who speak out against the Chinese government.
The former British colony has a special status, with its own legal system and judiciary, and rights and freedoms not seen in mainland China.
The bill – announced by the government in in February – was suspended following mass rallies in June. But the protesters want it withdrawn altogether.
They are also demanding democratic reform and an investigation into alleged police brutality.
More background on the protests
---
What questions do you have about Hong Kong? Let us know and a selection will be answered by a BBC journalist.
Use this form to ask your question:
If you are reading this page on the BBC News app, you will need to visit the mobile version of the BBC website to submit your question on this topic.