North Korea fires multiple projectiles
http://www.bbc.co.uk/news/uk-49173514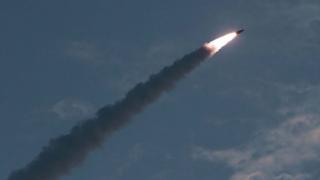 North Korea has fired two ballistic missiles off its east coast, South Korea's military is quoted as saying by Yonhap news agency.
The launch was made from the Hodo peninsula on Wednesday morning local time, South Korea's Joint Chiefs of Staff (JCS) told the agency.
The missiles flew 250km (155 miles) and reached a height of 30km before landing in the Sea of Japan, JCS added.
North Korea has so far made no comments on the issue.
Japan's Ministry of Defence said that no ballistic missiles had reached its territory.
JCS said Wednesday's missiles were a "different type from previous models".
North Korea fired two short range missiles last week, according to the JCS, reportedly travelling about 430km, reaching an altitude of 50km, before falling into the Sea of Japan, also known as the East Sea.
That reported launch was the first since US President Donald Trump and North Korean leader Kim Jong-un had an impromptu meeting in June at the demilitarised zone that divides the two Koreas, where they agreed to restart denuclearisation talks.
They come as Pyongyang voices anger over planned military exercises between South Korea and the US, an annual event which the allies have refused to cancel.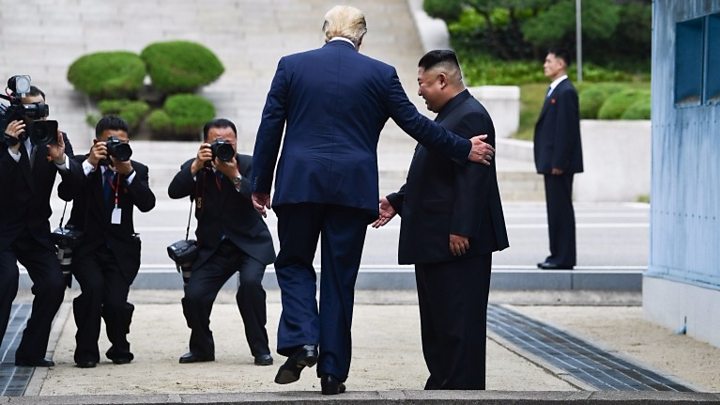 The North has warned the exercises could affect the resumption of denuclearisation talks, which US Secretary of State Mike Pompeo had said would likely start in July.
There have been no further public meetings between US and North Korean officials.
Last year, Mr Kim said North Korea would stop nuclear testing and would no longer launch intercontinental ballistic missiles.
Nuclear activity appears to be continuing, however, and satellite images of North Korea's main nuclear site last month showed movement, suggesting the country could be reprocessing radioactive material into bomb fuel.
Pyongyang also continues to demonstrate its abilities to develop new weapons despite strict economic sanctions.