Gangland figure freed over Australia legal scandal
http://www.bbc.co.uk/news/world-australia-49122805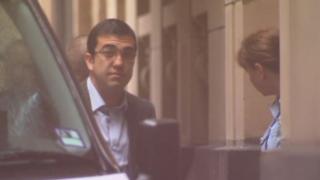 An Australian man's conviction for a gangland murder has been quashed, after a high-profile scandal where his lawyer was revealed to be a police informant.
Faruk Orman, 37, was freed on Friday after serving 12 years in jail for the killing of a Melbourne crime figure.
It was the first legal test of the so-called "Lawyer X" informant scandal, which is now the focus of a major inquiry into police conduct.
Some of Australia's most high-profile convictions have been cast into doubt.
In a significant ruling on Friday, appeal judges found that Mr Orman had suffered a "substantial miscarriage of justice" due to the actions of his lawyer, Nicola Gobbo.
What is the 'Lawyer X' scandal?
Last year, court documents revealed that an unidentified barrister – dubbed Lawyer X – had worked as an informant for Victoria Police between 2005-2009.
That lawyer was publicly identified as Ms Gobbo in March, after a court ruled it was in the public interest. Police had fought to keep her name a secret.
Ms Gobbo had represented key criminal figures in Melbourne during an era when police were under significant pressure to bring an end to gangland violence.
Her exposure as a police informant has rocked Victoria's justice system and prompted a royal commission inquiry.
The inquiry follows the High Court of Australia stating that Victoria Police had been guilty of "reprehensible conduct" by encouraging Ms Gobbo to provide information about her clients.
What happened in this case?
In 2009, Mr Orman was convicted of helping to plan the 2002 shooting murder of Victor Peirce and acting as a driver for the hitman who carried it out.
The conviction had relied substantially on the evidence of one witness who claimed that Mr Orman had confessed to the crime.
However, Victoria's Court of Appeal heard that witness had also been a client of Ms Gobbo's at the time and she had arranged for him to testify against Mr Orman.
"Ms Gobbo's conduct subverted Mr Orman's right to a fair trial, and went to the very foundations of the system of criminal trial," the court said in its judgement on Friday.
Are other convictions at risk?
The inquiry is investigating this issue, but local media reports that at least 20 criminal convictions could face scrutiny.
Ms Gobbo's clients included high-profile crime boss Tony Mokbel, who was jailed in 2012 for masterminding a drug-trafficking operation, and six of his associates.
Mokbel and two others convicted of drug offences – Rob Karam and Zlate Cvetanovski – have already launched appeals from prison.