Stronger quake rattles Southern California
http://www.bbc.co.uk/news/world-us-canada-48891511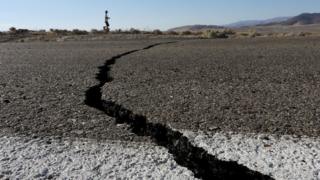 A 7.1 magnitude earthquake has rattled a desert area of Southern California, US meteorologists say, in the biggest tremor to strike in two decades.
It struck at the shallow depth of 0.9km (0.6 miles) and its epicentre was near the city of Ridgecrest, about 240km north-east of Los Angeles.
A 6.4 magnitude quake hit the same region on Thursday at a depth of nearly 11km.
As yet, there have been no reports of casualties or of major damage.
The Los Angeles Fire Department said nobody had been killed or injured. A statement after the latest quake said the authorities had seen "no major infrastructure damage" after a survey of the city.
There were however reports of local power outages after the new quake. Officials said it was still unclear how much damage had been caused and how many people had been injured in the state.
"It was bad. Man. It hasn't stopped yet," local resident Jeremiah Jones told the Los Angeles Times.
Thursday's event wrecked some homes in the region.
What do we know about the new quake?
It hit at 20:19 local time on Friday (03:19 GMT Saturday), the US Geological Survey (USGS) says.
There are reports of fires and other damage in Ridgecrest, the Los Angeles Times reports, quoting local emergency officials.
After Thursday's event, seismologists had been warning that aftershocks could continue for a prolonged period of time.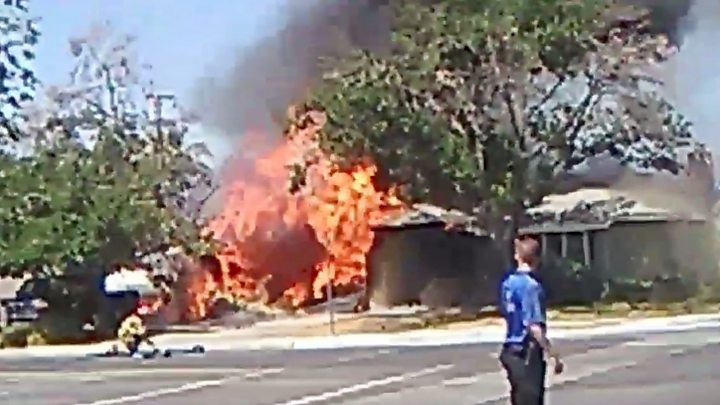 Ridgecrest resident Jessica Kormelink told AFP news agency the ground stops shaking briefly "and then it starts rolling again".
"I'm not comfortable inside," she said.
California is prone to earthquakes as it lies on a number of faults – regions where tectonic plates come together.
Retired seismologist Lucy Jones told the Los Angeles Times this fault could be up to 30 miles long.
"The fault is growing," she said. "We ruptured a piece in the first earthquake… and we've ruptured more now."
The San Andreas Fault is the largest, extending about 1,200km through the state.