US man convicted of Chinese students murder
http://www.bbc.co.uk/news/world-us-canada-48749420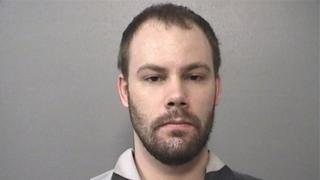 An Illinois jury has found a former PhD student guilty in the kidnap, rape and murder of a Chinese student after abducting her at a bus stop.
The court heard that Brendt Christensen, 29, beat Yingying Zhang to death with a baseball bat and decapitated her in June 2017.
At trial, Christensen's former girlfriend testified that he had bragged about murdering Zhang, 26.
The same jury will determine if Christensen will be sentenced to death.
Christensen's former girlfriend, Terra Bullis, testified that he had confessed to the murder to her while they attended a vigil for the Chinese student after she was reported missing.
Ms Bullis told the court that Christensen had grabbed her phone and typed into the note function: "It was me."
He added: "She is gone. Forever."
Ms Bullis said she agreed to wear a wire for the FBI in order to record her conversations with Christensen.
Jurors heard the secretly taped audio in court in which Christensen described Zhang's "valiant" attempt to fight back.
A case that rattles China
Analysis by Zhaoyin Feng, BBC Chinese Service
After Yingying Zhang went missing two years ago, many Chinese people were rattled. This is not because Zhang was a well-known celebrity. She was quite the opposite: an average Chinese student in the US, who was new to this country and trusted a stranger.
Some 370,000 Chinese students are currently studying in the US. Many of their families and friends gasped for breath when they learned about the gruesome details of Zhang's murder revealed in court, reported at length by a wide range of Chinese media. Some cited Zhang's case to alert others to be vigilant during their stay in the US.
One of the most astonishing facts of the case, to the Chinese audience, is that Brendt Christensen admitted the murder, but he may not get a death penalty, as he argues that he suffered from mental illness. In China, "a life for a life" is ingrained among the people.
"Being sick grants you the rights to hurt others?" A Chinese netizen commented. Another wrote that if Christensen does not get a death sentence, "I'd lose all my hopes for the American judicial system."
Zhang disappeared barely two months after coming to the US.
She had been on her way to sign a lease for an apartment when she went missing on 9 June.
Surveillance footage showed Zhang climbing into Christensen's black car on the University of Illinois campus.
The court heard that Christensen posed as an undercover police officer to coax Zhang into his car.
Christensen, who had fantasised about killing, had earlier in the day posed as an officer and approached another young woman, but she refused to get in his vehicle.
In their opening statements, Christensen's lawyers acknowledged he killed the student.
But his legal team disputed prosecutors' allegations of torture and premeditation, which could influence whether Christensen is sentenced to death.
They described their client as a once happily married man who had been overcome with dark thoughts and struggled with addiction to alcohol.
The jury reached their verdict after less than two hours of deliberation.
In a statement provided to US media, Zhang's father called the verdict a "step towards justice".
"We have missed Yingying tremendously in the past two years," said the statement, translated to English.
"As of today, we still could not imagine how we will live the rest of our lives without her.
"There is no language that can describe our pain and suffering."