Accused Russian reporter to go free after outcry
http://www.bbc.co.uk/news/world-europe-48600233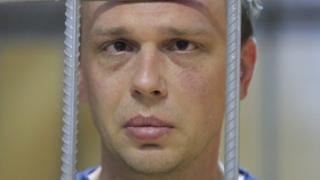 Russia has dropped all charges against an investigative reporter accused of drug dealing, after a massive public outcry over the case.
In a rare public show of support, Russian newspapers rallied around freelancer Ivan Golunov.
Russian Interior Minister Vladimir Kolokoltsev admitted on Tuesday that Mr Golunov's guilt had "not been proven".
An internal inquiry was under way and the two arresting officers had been suspended, Mr Kolokoltsev said.
The decision came after "forensic, biological, fingerprinting and genetic tests," the interior minister added.
"He will be released from house arrest today, the charges have been dropped," he said.
Mr Kolokoltsev said he would ask Russian President Vladimir Putin to dismiss two high-ranking officials over the case: the head of the Interior Affairs Directorate of Moscow's Western Administrative District, Gen Puchkov, and the head of the Drugs Control Directorate, General Devyatkin. 
A file on the case had been sent to criminal investigators, Mr Kolokoltsev said. It would be up to them "check the legality of actions by officers directly involved in the detention of this citizen", he added.
What happened to Ivan Golunov?
Mr Golunov, 36, is a freelance journalist who had been working for the Latvia-based news website Meduza, among others.
His reporting included coverage of the loan shark business, the earnings of the family of Moscow's deputy mayor, the unusually high cost of public works in the Russian capital, and the alleged censorship of journalists.
He was on his way to meet another journalist in Moscow last week when he was stopped and searched by police officers.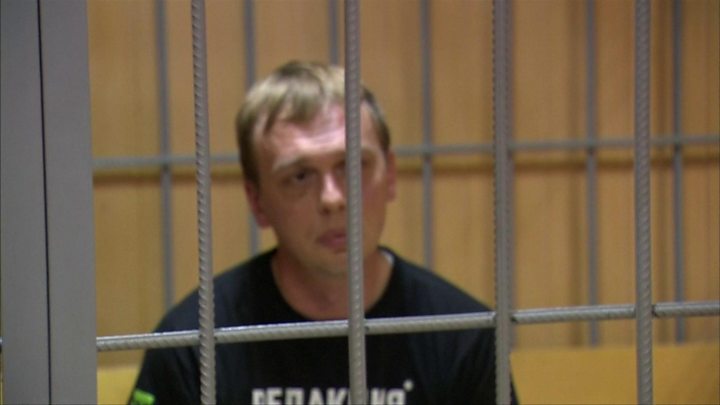 Officers said they had discovered the drug mephedrone in his bag and more drugs and weighing scales in a search of his home. Reports said he was beaten during his arrest.
Mr Golunov's lawyers and press freedom activists said that the drugs were planted in order to silence the investigative journalist. Much of Russia's media is controlled by the state and Russia is ranked 83rd out of 100 countries for press freedom by Freedom House.
What was the reaction?
Supporters immediately claimed the journalist was innocent and a victim of fabricated drugs charges, which activists say are used against opposition figures and human rights activists by the Russian state.
In a rare admission, officials acknowledged that a photograph they said showed drug paraphernalia in Mr Golunov's flat had been taken elsewhere as part of a different investigation.
In the wake of the journalist's arrest, three of Russia's leading newspapers published matching front pages declaring "We are Ivan Golunov", and released a joint statement demanding an investigation. Even some pro-Kremlin outlets openly criticised the arrest.
At his first court appearance – during which he was placed under house arrest – police had to deal with a small number of protesters outside the court. Tens of thousands had pledged online to join mass protests over the arrest.