India opposition rejects BJP exit poll lead
http://www.bbc.co.uk/news/world-asia-india-47114401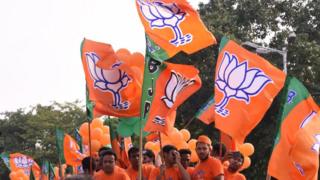 India's election is nearly over: voting began on 11 April, and the final ballot was cast on 19 May with results out on 23 May. Every day, the BBC will be bringing you all the latest updates on the twists and turns of the world's largest democracy.
Opposition rejects exit poll results
What happened?
Opposition leaders have dismissed the exit polls, which suggest that the governing Bharatiya Janata Party (BJP) is on course to win the general election.
A slew of exit polls released on Sunday predict big wins for the BJP-led National Democratic Alliance (NDA). The highest poll prediction for the NDA is 365 seats, and the lowest is 242.
An average of all exit polls gives the NDA 295 seats. Any party or coalition needs at least 272 seats to secure a majority in parliament and form a government.
The BJP welcomed the prediction and many of its leaders congratulated party workers' efforts on social media.
Why does this matter?
Exit polls have to be taken with caution because they have been wrong in the past – a fact that opposition leaders were quick to point out.
The BJP is locked in a fierce electoral battle with the Congress and a clutch of regional parties in various states. But the trends suggest that the opposition's strategy may have failed.
The most surprising prediction has come from the bellwether state of Uttar Pradesh (UP), which sends 80 MPs to parliament – more than any other.
So the state always holds the key to who forms the government – in 2014, the BJP won 71 seats.
Analysts had predicted that powerful regional parties would comfortably defeat the BJP this time around. But most of the exit polls suggest the party will perform much better than expected in UP – winning anything between 38 to 68 seats.
Only two polls – Nielsen-ABP and NewsX-Neta – have predicted that the BJP would lose at least 40 seats in UP to regional parties. Nielsen-ABP says the NDA will win 22 seats in the state, while NewsX-Neta gives the coalition only 33 seats.
These are the the only two polls which predict that the BJP-led alliance could fall short of an outright majority.
India votes 2019
How do you vote in the election?
Here's a video explaining everything that happens inside a polling station – and what happens to your vote after that: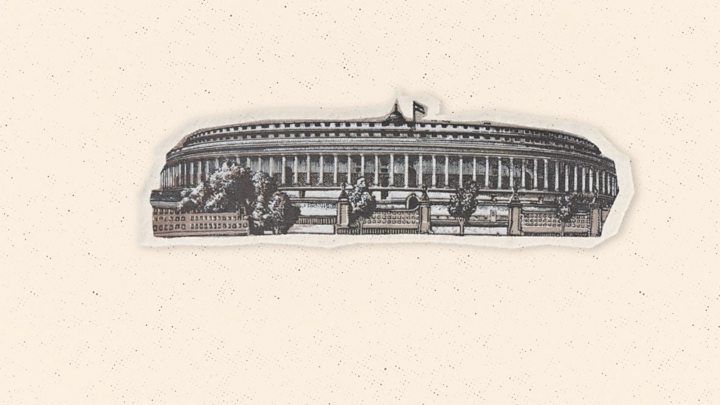 Coverage from previous weeks: