Koons work breaks record for living artist
http://www.bbc.co.uk/news/world-us-canada-48292277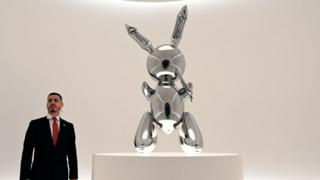 A sculpture by US pop artist Jeff Koons has sold for $91.1m (£71m), breaking the record price for a work by a living artist.
Christie's in New York sold Rabbit, a 41in (104cm) steel cast of an inflatable created in 1986, for more than $20m over its estimated price.
It beats the previous record set by British artist David Hockney in November.
Art dealer Robert Mnuchin reportedly made the winning bid.
Mr Mnuchin, father of US Treasury Secretary Steven Mnuchin, purchased the sculpture on behalf of a client, reports say.
On its website Christie's described Rabbit as "cute, sinister, cartoonish, imposing, vacuous, sexy, chilling, dazzling and iconic".
It is one of Jeff Koons' most well-known pieces. The US artist's sculptures have provoked controversy for decades after he emerged as a leading figure in New York's art scene in the 1980s.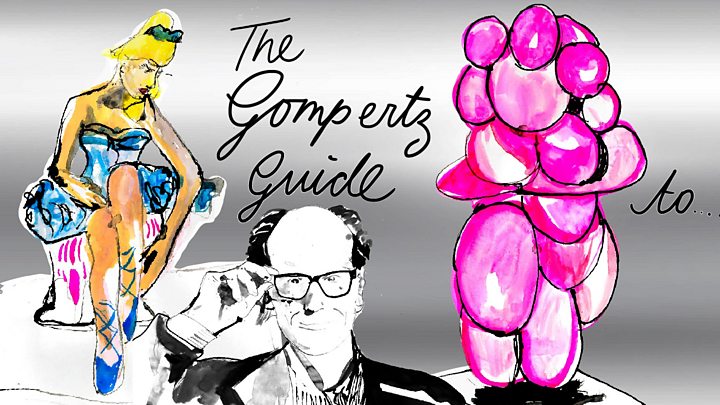 Koons previously held the record price for a living artist's work for his piece Balloon Dog (Orange).
But he was overtaken last year by Hockney's Portrait of an Artist (Pool with Two Figures), which sold for just over $90m at the same auction house.
The sale comes in the same week a Claude Monet Haystacks painting sold in New York for $110.7m – a record for the French artist.
What reaction has there been?
The record price – and the artwork itself – has received a mixed reaction on social media.
Despite the sculpture's iconic status, critics have questioned whether it is worth the price it fetched at auction.
CNBC wealth reporter Robert Frank seemed taken aback by the price, tweeting: "Still trying to get my head – and arms – around this."
Author Steve Silberman was rather more withering in his assessment.
Some appeared outraged that the US treasury secretary's father was behind the winning bid.
Steven Mnuchin son was nominated in November 2016 to serve as US Secretary of the Treasury after a decades-long career working for hedge funds and investment bank Goldman Sachs.
In a tweet, art critic Deborah Solomon said she found it "problematic" that Mr Mnuchin – a former Goldman Sachs banker himself – purchased the sculpture.
Political commentator and Democratic strategist Peter Daou expressed similar sentiments.
Journalist Carolina Miranda focused her ire on the art market, writing that it is "really a bunch of billionaires swapping money and Jeff Koons".
Designer Dwayne Cyrus, however, was more positive, tweeting that the sale proves "an artist can be profitable".