Cross-party Brexit talks to resume
http://www.bbc.co.uk/news/uk-politics-48018540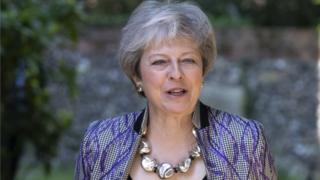 Talks between the government and Labour on Brexit will resume later as MPs return to Westminster following the Easter break.
Cabinet ministers will meet senior opposition figures in an attempt to solve the impasse by finding a deal that could win the support of MPs.
But some Tory MPs are angry the talks with Labour are even taking place.
Leading backbencher Nigel Evans called on Theresa May to step down as prime minister "as soon as possible".
The joint executive secretary of the back bench 1922 Committee told BBC Radio 4's Today programme: "The only way we're going to break this impasse properly is if we have fresh leadership of the Conservative Party…
"If there was an announcement today by the prime minister then of course we could start the process straight away."
His comments came after it emerged that Mrs May faces a no-confidence challenge from Tory campaigners.
More than 70 local association chiefs have called for an extraordinary general meeting to discuss her leadership and a non-binding vote is to be held at the National Conservative Convention EGM.
Under party rules, MPs cannot call another no-confidence vote until December 2019.
However, if the grass-roots vote showed a lack of confidence – it could put pressure on the 1922 Committee to find a way of forcibly removing the PM from office.
Mrs May is due to chair a cabinet meeting in the morning, and her de facto deputy, David Lidington, will attend the talks with Labour later.
Senior members of the 1922 committee will meet in the afternoon.
Ribble Valley MP Mr Evans said there were "severe problems" over Brexit and he hoped Mrs May "does accept the fact the call for her resignation now is growing into a clamour".
Earlier, Mr Evans, told the BBC Mrs May "had been reaching out to the Labour Party and Jeremy Corbyn, when she should have been reaching out to the people".
In separate news, Change UK will launch its European election campaign in Bristol, while Nigel Farage's Brexit Party will unveil its candidates in London.
The UK has been given an extension to the Brexit process until 31 October.
This means the UK is likely to hold European Parliament elections on 23 May.