Facebook removes India opposition pages
http://www.bbc.co.uk/news/world-asia-india-47114401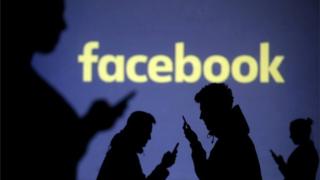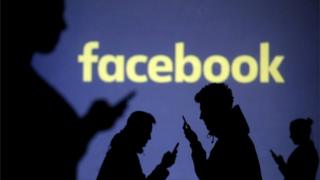 India has entered full election mode: voting is due to begin on 11 April, with the final ballot cast more than five weeks later on 19 May. Every day, the BBC will be bringing you all the latest updates on the twists and turns of the world's largest democracy.
Facebook removes hundreds of pages linked to Congress
What is happening?
Facebook has announced that it has removed more than 600 pages linked to India's main opposition Congress party.
"While the people behind this activity attempted to conceal their identities, our review found that it was connected to individuals associated with an INC (Indian National Congress) IT Cell," Nathaniel Gleicher, Head of Cybersecurity Policy at Facebook, said in a statement, quoted by the Reuters news agency.
Why is this important?
Coming a day after Facebook CEO Mark Zuckerberg asked governments to do more to stop the spread of fake news, this move is intended to show that the social media platform is taking the problem seriously.
The fact that it has targeted so many pages belonging to the Congress is also significant from a political point of view. For one, the announcement has come days before the country begins voting in general elections on 11 April.
Secondly, the ruling Bharatiya Janata Party (BJP) is considered more social media savvy, and its supporters have often been linked to vicious trolling and slander against the party's critics and opponents.
Being called out so publicly is not only humiliating for the Congress, but also gives the BJP the moral high ground.
Prime Minister Narendra Modi has often said that he is being targeted in a campaign of hate by his political opponents and this is likely to help him buttress his claim.
Rahul Gandhi makes a gamble in the South
What is happening?
India's main opposition Congress party has announced that its president Rahul Gandhi will contest the general election from two seats.
Apart from his traditional constituency of Amethi in the northern state of Uttar Pradesh, Mr Gandhi will also now compete from Wayanad in the southern state of Kerala.
Congress leader AK Antony made the announcement on Sunday.
Why is this important?
"This is a message to the southern states that they are deeply valued and respected," Congress chief spokesperson Randeep told PTI news agency.
In what appeared to be a dig at governing BJP party, he added that this was "a fight" against "forces" that attacked and sought to divide "cultures, ways of life and the deep connect between north and south India".
Some analysts say this could also be part of a wider strategy to rejuvenate the party's base in the south, which has been dominated by regional parties for decades. Mr Gandhi has made several trips to the south in recent months and is seen as more popular in Tamil Nadu and Kerala than Prime Minister Narendra Modi and the BJP.
"Rahul Gandhi is actually trying to demonstrate that he – as a candidate poised to be the next prime minister of India – enjoys electability in both north and south India," Shashi Tharoor, Congress leader and MP from Kerala, said on Sunday. "It's a swipe at Narendra Modi, who we all know has absolutely no chance of winning in the south."
Wayanad is considered a "safe seat" for Congress.
BBC Hindi's Imran Qureshi says that the Congress already has a strong presence in the Wayanad constituency, adding that this was partly due to the high percentage of Muslims and Christians in the region.
"The Congress stand on women entering the Sabarimala temple, where they advocated for 'tradition' but still did not indulge in violence is also expected to help him here," he says.
Mr Gandhi's opponents speculate if this bid means he is unsure of actually winning his family stronghold, Amethi. In the 2014 general election, he won the seat despite a spirited campaign by BJP candidate Smriti Irani. But his margin of victory – which was a little over 100,000 votes – was seen as too close.
Ms Irani is set to contest from Amethi again.
In the Uttar Pradesh state assembly elections in 2017, the BJP won four out of five seats which fell under the Amethi constituency.
What happened last week?
You can read a full recap of everything that happened here.
But here are the highlights:
Much of the week was dominated by Prime Minister Narendra Modi's address to the nation on Wednesday when he announced that India had become an "established space power" after successfully destroying a low-orbit satellite in a missile test. The election commission said it would look into whether the speech violated its guidelines after opposition parties complained.
It started off on an ugly note. Uttar Pradesh chief minister Yogi Adityanath referred to an opposition Congress party candidate – a Muslim named Imran Masood – as the "son-in-law" of militant Masood Azhar. His comments were seen as a sign of the communal tone the campaigning is likely to take in UP, which sends the most number of MPs to parliament.
The week ended with the disqualification of Hardik Patel, a fiery social activist from Gujarat who rose to fame challenging Narendra Modi. Mr Patel was convicted of rioting in 2015 when he led mass caste protests in the state. He had joined the Congress party for this election, but needed a court to stay his conviction in order to contest. On Friday, the court refused.
The Congress promised "the world's largest minimum income scheme" if elected – a guaranteed basic income for 50 million of India's poorest families. But the BJP called it a "bluff" and accused the party of having "a terrible track record of poverty alleviation".
In other news, 236 farmers in the southern state of Telangana decided to contest from a single constituency to draw attention to India's deepening agrarian crisis; and police seized nearly 540 million rupees ($80m; £60m) worth of cash, alcohol, narcotics, gold and other valuables across India in poll-related inspections
Mr Modi kicked off his campaigning with a rally in Meerut and Priyanka Gandhi sparked a national conversation with a throwaway comment that she would contest the upcoming election if her party wanted her to. She was not named in the first list of candidates.
And finally, the producers of a film titled PM Narendra Modi denied that their movie was propaganda for the BJP and defended their decision to make it as "freedom of expression"
Coverage from previous weeks:
How do the Lok Sabha elections work?
India's lower house of parliament, the Lok Sabha, has 543 elected seats. Any party or coalition needs a minimum of 272 MPs to form a majority government.
Some 900 million voters – 86 million more than the last elections in 2014 – are eligible to vote at 930,000 polling stations.
Electronic Voting Machines (EVMs) will be used at all polling stations. The entire process will be overseen by the Election Commission of India.
Who are the main players?
Prime Minister Narendra Modi who won a landslide victory in 2014 is seeking a second term for both himself and his Bharatiya Janata Party (BJP).
His main challengers are the main opposition Congress party led by Rahul Gandhi, and a consortium of regional parties called the Mahagathbandhan (which translates from the Hindi into massive alliance).
The Mahagathbandhan has seen some of India's strongest regional parties, including fierce rivals, come together.
This includes the Samajwadi Party (SP) and the Bahujan Samaj Party (BSP) led by Dalit icon Mayawati, normally fierce rivals in the northern state of Uttar Pradesh, which sends the most number of MPs to parliament.
The alliance also includes the Trinamool Congress which is in power in the state of West Bengal and Arvind Kejriwal whose Aam Aadmi Party (AAP) rules Delhi.
The aim of the alliance is to consolidate regional and anti-BJP votes, in order to oust Mr Modi from power.
Other regional players including Tamil Nadu's DMK and AIADMK and Telangana's TRS in the south are not part of the alliance, but are expected to perform well in their own states, which is likely to make them key to any coalition government.
When do I vote? The dates at a glance
11 April: Andhra Pradesh (25), Arunachal Pradesh (2), Assam (5), Bihar (4), Chhattisgarh (1), J&K (2), Maharashtra (7), Manipur (1), Meghalaya (2), Mizoram (1), Nagaland (1), Odisha (4), Sikkim (1), Telangana (17), Tripura (1), Uttar Pradesh (UP) (8), Uttarakhand (5), West Bengal (2), Andaman & Nicobar (1), Lakshadweep (1)
18 April: Assam (5), Bihar (5), Chhattisgarh (3), Jammu and Kashmir (J&K) (2), Karnataka (14), Maharashtra (10), Manipur (1), Odisha (5), Tamil Nadu (39), Tripura (1), UP (8), West Bengal (3), Puducherry (1)
23 April: Assam (4), Bihar (5), Chhattisgarh (7), Gujarat (26), Goa (2), J&K (1), Karnataka (14), Kerala (20), Maharashtra (14), Odisha (6), UP (10), West Bengal (5), Dadar and Nagar Haveli (1), Daman and Diu (1)
29 April: Bihar (5), J&K (1), Jharkhand (3), MP (6), Maharashtra (17), Odisha (6), Rajasthan (13), UP (13), Bengal (8)
6 May: Bihar (1), J&K (2), Jharkhand (4), Madhya Pradesh (MP) (7), Rajasthan (12), UP (14), Bengal (7)
12 May: Bihar (8), Haryana (10), Jharkhand (4), MP (8), UP (14), Bengal (8), Delhi (7)
19 May: Bihar (8), Jharkhand (3), MP (8), Punjab (13), Bengal (9), Chandigarh (1), UP (13), Himachal Pradesh (4)
23 May: Votes counted
Key: Date: State (number of seats being contested))
Find out exactly when you are voting by visiting the Election Commission of India's website