Soldier faces Bloody Sunday murder charges
http://www.bbc.co.uk/news/uk-northern-ireland-47540271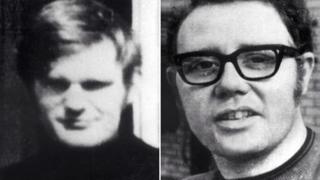 A former British soldier faces murder charges over the killing of two people on Bloody Sunday in Londonderry in 1972.
The Public Prosecution Service said there was enough evidence to prosecute Soldier F for the murders of James Wray and William McKinney.
He also faces charges for the attempted murders of Patrick O'Donnell, Joseph Friel, Joe Mahon and Michael Quinn.
Thirteen people were shot dead at a civil rights march on 30 January 1972.
The day became known as Bloody Sunday – one of the darkest days of the Northern Ireland Troubles – which gained notoriety around the world partly due to the image of a Catholic priest waving a bloodstained white handkerchief as he tried to help a victim.
The PPS said there was insufficient evidence to prosecute 16 other soldiers and two Official IRA men.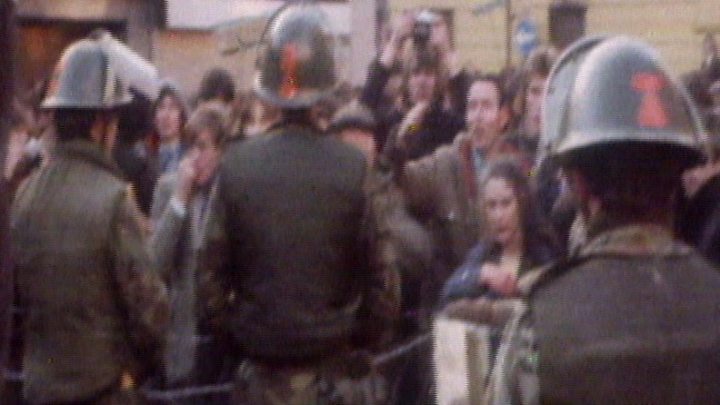 James Wray's brother Liam said he was "very saddened for the other families" of those killed on Bloody Sunday.
"Their hearts must be broken," he said. "It has been a sad day but the Wray family are relieved."
He added: "There are a lot of sad and heartbroken people today."
Director of the PPS Stephen Herron said: "It has been a long road for the families… and today will be another extremely difficult day for many of them.
"We wanted to meet them personally to explain the decisions taken and to help them understand the reasons."
Mr Herron said the decisions to prosecute announced on Thursday "relate only to allegations of criminal conduct on Bloody Sunday itself."
"Consideration will now be given to allegations of perjury in respect of those suspects reported by police," he said.
UK Defence Minister Gavin Williamson said the government would offer full legal support to Soldier F – including paying his legal costs and providing welfare support.
"We are indebted to those soldiers who served with courage and distinction to bring peace to Northern Ireland," he said. "The welfare of our former service personnel is of the utmost importance."
A public inquiry conducted by a senior judge shortly after the deaths was branded a whitewash by victims' families.
A fresh inquiry was eventually ordered by then prime minister Tony Blair in 1998.
Lord Saville's 5,000-page report stated none of the casualties was posing a threat of causing death or serious injury and that soldiers had lost their self-control.
The prime minister at the time of the report's publication, David Cameron, apologised for the soldiers' conduct.
A police investigation into Bloody Sunday followed Lord Saville's 12-year, £200m public inquiry. A file was sent to the Public Prosecution Service (PPS) in November 2016.
In total, police reported 20 suspects to the PPS – 18 of them former soldiers, one of whom died last year.
Papers before prosecutors included 668 witness statements and numerous photos, video and audio evidence.
How the Bloody Sunday unfolded
The march began shortly after 15:00 GMT and the intended destination was the city centre.
However, Army barricades blocked marchers.
The majority of demonstrators were instead directed towards Free Derry Corner in the Bogside.
After prolonged skirmishes between groups of youths and the Army, soldiers from the Parachute Regiment moved in to make arrests.
Just before 16:00 GMT, stones were thrown and soldiers responded with rubber bullets, tear gas and water cannon. Two men were shot and wounded.
At 16:07 GMT, paratroopers moved to arrest as many marchers as possible.
At 16:10 GMT, soldiers began to open fire.
According to Army evidence, 21 soldiers fired their weapons, discharging 108 live rounds between them.
What was the immediate response?
The shootings led to widespread anger in Derry and further afield.
The British Embassy in Dublin was burned to the ground by an angry crowd.
The day after Bloody Sunday the government announced there would be an inquiry led by the Lord Chief Justice, Lord Widgery.