Father jailed for acid attack on son, 3
http://www.bbc.co.uk/news/uk-england-hereford-worcester-47446674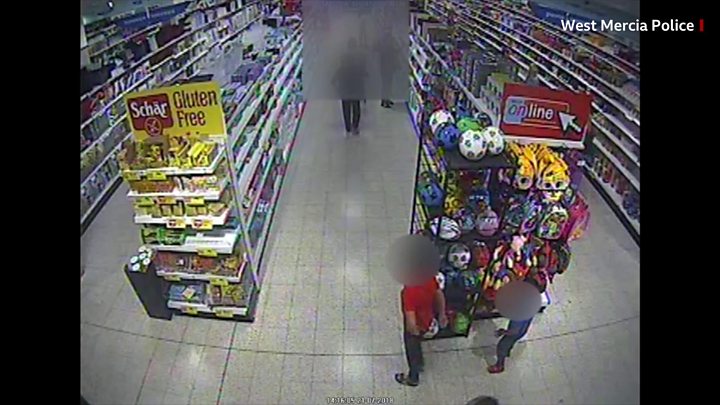 An "arrogant and selfish" father has been jailed for 16 years for organising a "monstrous" acid attack on his three-year-old son.
The boy suffered burns to his face and arms in the attack at the Home Bargains store in Worcester in July last year.
Prosecutors said the man, 40, had enlisted others in a bid to "manufacture" evidence to discredit his estranged wife during a custody battle.
Five other men were jailed at Worcester Crown Court for their part in the plot.
The father, who cannot be named for legal reasons, and the five men were found guilty after a six-week trial of plotting to spray sulphuric acid on the boy with intent to harm.
A seventh defendant, Martina Badiova, 23, of Newcombe Road, Handsworth, Birmingham, was found not guilty of the same charge.
Judge Robert Juckes QC, sentencing, told them they had carried out a "monstrous" crime with "obviously strong acid", probably from a car battery.
He said: "It is an extraordinary thing in this case that not one of you, most of whom have no previous convictions, most of whom with families of your own, at any stage stood back and asked the question of yourself and others: 'what are we doing?'"
The five convicted co-conspirators were:
Adam Cech, 27 of Farnham Road, Birmingham
Jan Dudi, 25, of Cranbrook Road, Birmingham
Norbert Pulko, 22, of Sutherland Road, London
Jabar Paktia, 42, of Newhampton Road, Wolverhampton
Saied Hussini, also 42, of Wrottesley Road, London
Hussini, who was said to have tested the strength of the acid on his arm before the attack, was imprisoned for 14 years, while the other four were each jailed for 12 years.
Following the sentencing, the boy's mother said she "couldn't sleep for weeks" after the attack and had "repeat nightmares about what happened that day".
"It shocks me to think that people could be involved with doing this to a defenceless child," she said.
"It has been extremely hard to accept that my three-year-old child has been attacked in such a way and that his father was behind this.
She added: "How will I explain this to my son?"
The court had heard the father, from Wolverhampton but originally from Afghanistan, was the "driving force" behind the attack in the Tallow Hill area on 21 July.
His wife left him, taking their three children, in 2016.
The trial was told the defendant was seeking greater access to his children and he wanted to create evidence of injuries to show his wife to be an unfit mother after she opposed the application.
Cech, Dudi and Pulko were captured on CCTV at the scene of the attack after following the boy and his mother to the store from their home in a Vauxhall Vectra.
Cech approached the child in the shop and squirted acid at him from a small plastic medicine-type bottle, claiming in the trial he had been threatened with a gun to do it.
Footage then showed the three men calmly making their escape, Pulko even stopping at the tills to buy two items.
After the attack, the boy screamed "I hurt" over and over again, jurors were told.
He has since made a "good recovery" and is living with his mother.
'Aborted attack'
Hussini alleged the father – who he had been introduced to by Paktia – had been willing to pay £3,000 to carry out the job, and claimed it was Pulko who first suggested using acid.
The father had denied knowing Pulko, despite being caught on CCTV "handing over acid" to him in a pub car park on the day of the attack.
He also claimed to have only hired Hussini and Paktia as "private investigators", while Dudi alleged he was just there to watch the mother – and no more.
The attack followed what prosecutors claimed had been an "aborted attack" at a school eight days earlier.
During that incident, Pulko and Hussini were seen by neighbours loitering in the area.
Ms Badiova told the court she took part in the "aborted" attack believing she was only there to make another man's boyfriend jealous.
Supt Damian Pettit of West Mercia Police said: "This was a horrific attack on an innocent young boy, whose scars will prove a constant reminder of that awful day."
Follow BBC West Midlands on Facebook, on Twitter, and sign up for local news updates direct to your phone.