Tories warned over damaging Brexit revolt
http://www.bbc.co.uk/news/uk-politics-47231597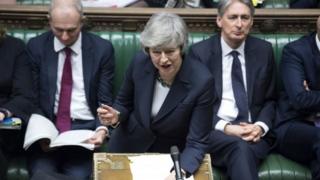 Downing Street has warned that a revolt by Tory Brexiteers could "seriously damage" the prime minister's attempts to get a revised Brexit deal.
MPs will vote on the next steps in the process later but some Conservative MPs may refuse to back what they describe as a "divisive" government motion.
They say it would effectively take a no-deal Brexit off the table and undermine the UK negotiating position.
But Liam Fox warned MPs against sending the "wrong signal" to Brussels.
The international trade secretary, who campaigned for Leave in the 2016 referendum, told the BBC: "This is not an academic debate. It's listened to quite seriously by those who will be negotiating with the UK."
The prime minister has asked MPs to approve a motion acknowledging that the Brexit process was ongoing and restating their support for her approach.
But it combines the view, backed by a majority of MPs last month, that the government should seek an alternative to the controversial "backstop" element of the deal with a separate move to stop Brexit happening without a formal deal.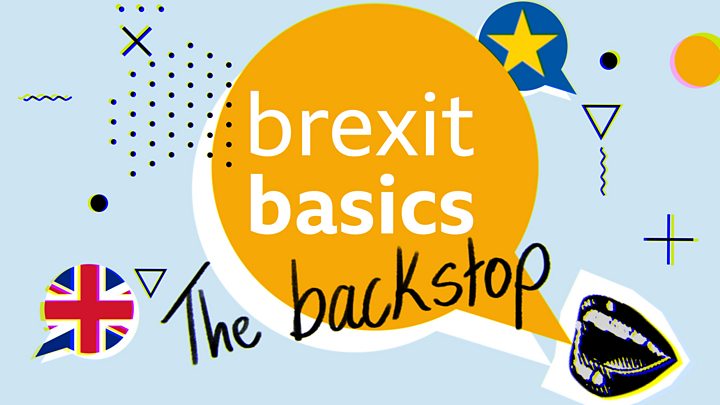 BBC assistant political editor Norman Smith said the government believed that removing the reference to preventing a no-deal Brexit would incense pro-Remain Conservative MPs, and potentially fuel support for cross-party moves to give MPs the power to delay Brexit.
Downing Street has ruled out compromising over what it describes as an "anodyne" motion.
It says it expects to be defeated if Conservative Brexiteers from the European Research Group vote against motion and argues the EU will conclude that Theresa May cannot command a stable majority and there is no point making further concessions in negotiations.
Last week, the European Parliament's Brexit co-ordinator Guy Verhofstadt warned "the broadest possible majority" in the UK was needed for a Brexit deal, adding: "We can't have an agreement with uncertainty in the UK based on majorities of six, seven, eight or nine votes in the House of Commons."
On Thursday, backbench Tory Brexiteer Bernard Jenkin said he had not yet decided how to vote but described the government motion as "gratuitously divisive".
"If they are ramping it up and saying it's going to blow the government's negotiating position out of the water – they are obviously saying it is not anodyne."
He told the BBC: "It would have been much better if they'd consulted the 100 or so MPs that represent the majority of their backbenchers before tabling this motion."
But Conservative MP Dame Caroline Spelman, who was behind the amendment to reject a no-deal Brexit, said Brexiteer Tory MPs should "face the facts" that the majority of MPs did not want to leave the EU without a deal.
The UK is due to leave the EU on 29 March, whether or not a deal has been approved by the Commons.
Mrs May is continuing to try to get a Brexit deal through Parliament, after MPs rejected it by a historic margin in January. The prime minister says she is seeking legally-binding changes to the controversial "backstop".
No 10 says another vote will be held on a deal as soon as possible but Labour has accused Mrs May of "running down the clock" in an effort to "blackmail" MPs into backing her deal.
Several MPs have tabled amendments – which set out alternative plans – including one from Labour that would force the government to come back to Parliament by the end of the month to hold a substantive Commons vote on its Brexit plan. Commons Speaker John Bercow will decide which of these will be considered by MPs.
Meanwhile, 43 former British ambassadors and high commissioners have called on the prime minister to extend the Brexit deadline.
In a joint letter published on Thursday, they argue the UK should not leave the EU without more clarity about the future relationship with the bloc, adding that the current "Brexit fiasco" makes a "powerful argument" for another referendum.
Could Brexit cause a Labour split?
You'll be used to people in my kind of job saying things like, "these are critical days".
And hands up, on many of the occasions when a big move is predicted, a damp squib often comes along to squelch the expectation.
What I'm about to say may well be a repetition of that familiar phenomenon. But I'm not the only person in Westminster this week to be wondering whether after many, many, many months of private conversations where this possibility was discussed, in the next couple of weeks, maybe even in the next couple of days, something that actually is critical is going to start happening.
What happens next?
The prime minister has promised to return to the Commons on 26 February with a further statement – triggering another debate and votes the following day – if a deal has not been secured by that date.
If a deal is agreed, MPs will have a second "meaningful vote", more than a month after Mrs May's deal was rejected in the first one.
The EU has continued to say it will not renegotiate the withdrawal agreement.
On Wednesday, European Council President Donald Tusk tweeted that "no news is not always good news", saying the EU was "still waiting for concrete, realistic proposals from London".