In pictures: Polar vortex hits the US
http://www.bbc.co.uk/news/world-us-canada-47053699
Tens of millions of people across the United States are experiencing a blast of cold weather that has already claimed at least six lives.
With temperatures dropping to once-in-a-generation lows, here is a selection of some of the best photographs: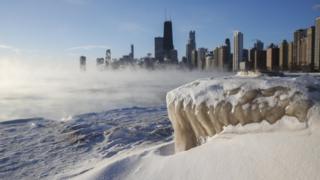 A state of emergency has been declared in the Midwestern states of Wisconsin, Michigan and Illinois.
Other states not quite so used to cold temperatures, including Mississippi and Alabama, are also dealing with tough conditions.
Forecasters predict that Chicago, one of the country's busiest cities, could get colder than Antarctica in the coming days.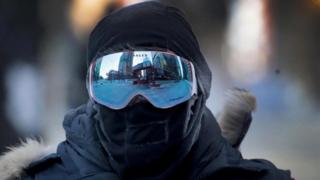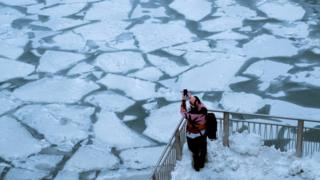 Thousands of flights were cancelled on Tuesday and further travel disruption is expected.
Warming shelters were open overnight as police searched for people most at risk from cold conditions.
Frostbite is possible within 10 minutes of exposure to the extreme weather, the National Weather Service has warned.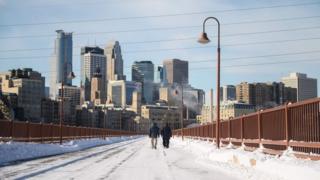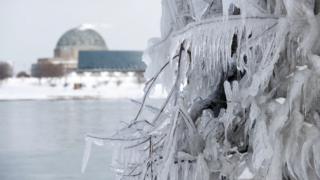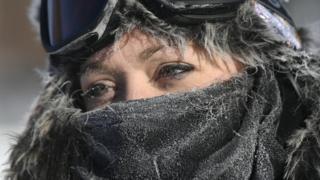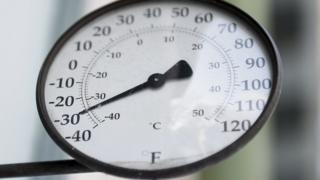 Schools in several states have announced blanket closures.
"If you don't have to be outside, don't," meteorologist Amy Seeley warned Chicago residents.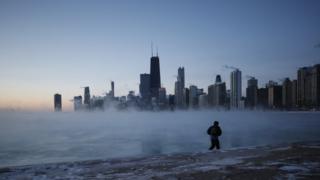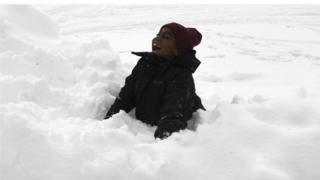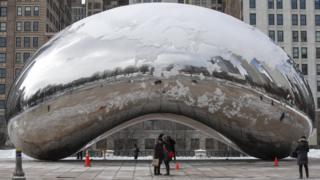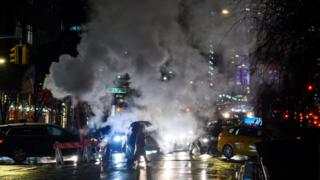 All photographs subject to copyright.