200 missing as dam collapses in Brazil
http://www.bbc.co.uk/news/world-latin-america-47009118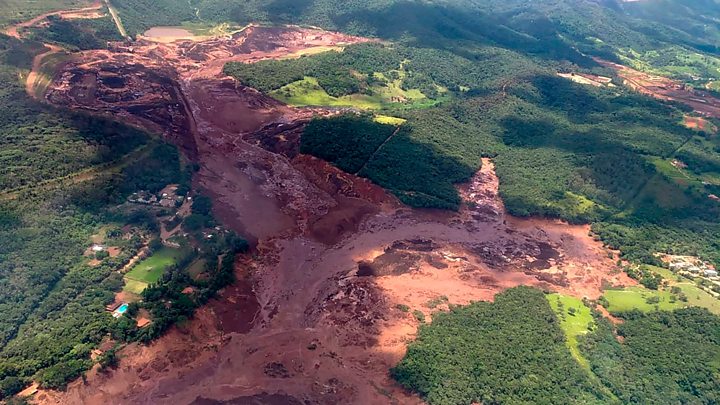 Many people are feared dead after a dam collapsed at an iron-ore mine in south-east Brazil.
Scores of people are missing and local officials are reporting casualties but no official casualty announcements have been made.
The dam break caused a sea of muddy sludge to spread across rural areas of Minas Gerais state.
Rescue teams were dispatched and officials said a number of residents close to the dam had been evacuated.
In pictures: Aftermath of dam collapse
What do we know so far?
At around lunchtime, local time, a dam near Feijão iron ore mine burst its barrier.
It was used to hold residue from the mine and is owned by Brazil's largest mining company, Vale.
Interactive

Dam collapse in Brazil

25 January 2019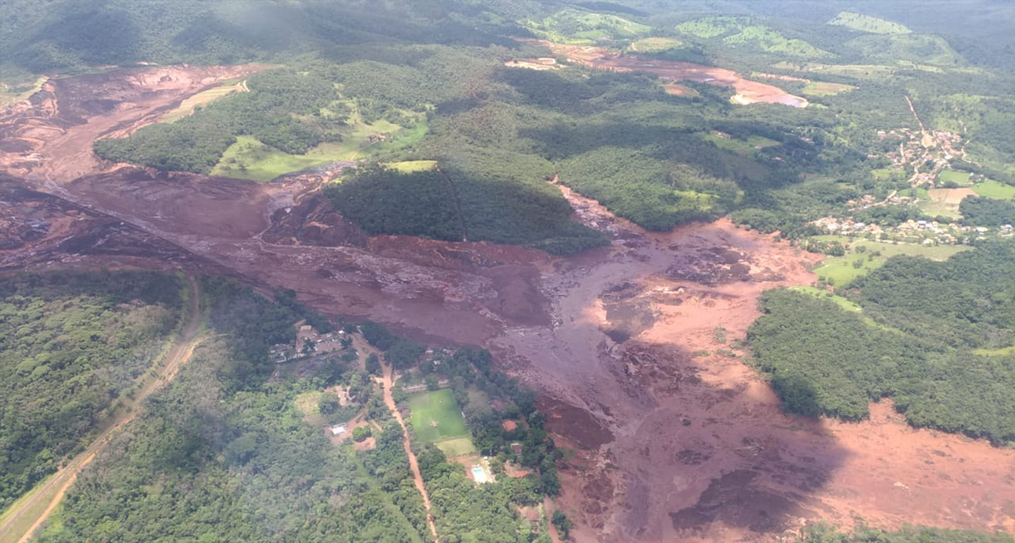 Earlier this month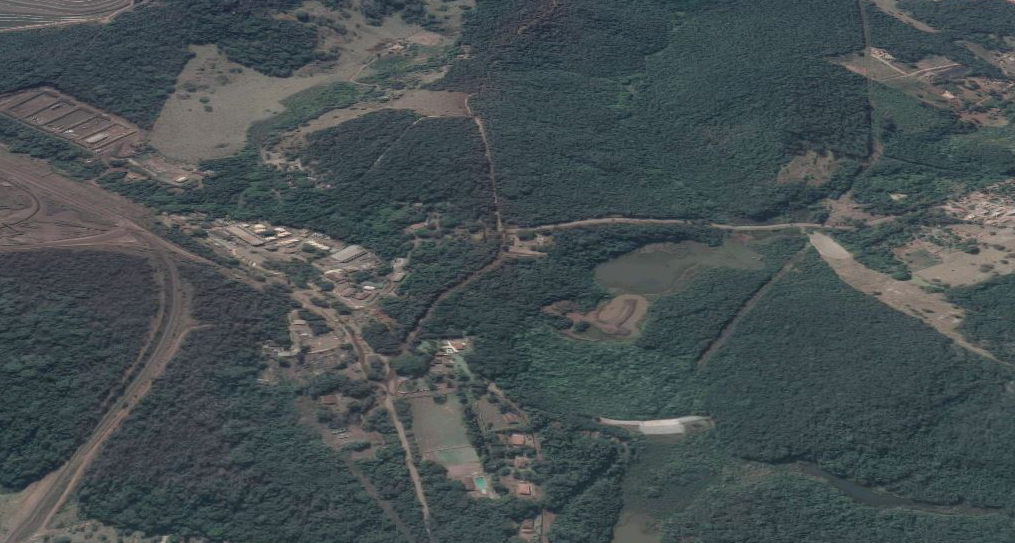 The dam, built in 1976, was one of several in the area and had a volume of 2m cubic meters, according to Vale.
It is not yet known how much waste was released from the dam or why.
Footage broadcast on local television shows mudflows sweeping over roads and destroying buildings in its path.
Vale and local authorities said that leaked tailings from the mine had spread into the nearby community Vila Forteco, close to the city of Brumadinho.
The mayor of Brumadinho, Avimar de Melo, told Reuters that seven bodies have been recovered.
Earlier he told local newspaper Hoje em Dia that "at least 50 people" had been killed.
"We do not have more details because everything is happening very fast," Mr de Melo said.
Local and national government agencies are co-ordinating rescue efforts and five helicopters have been deployed in the area to help recover survivors.
President Jair Bolsonaro said in a tweet that he would visit the region on Saturday.
He added that Brazil's three ministers for the environment, mines and energy, and regional development were travelling to the scene. They will be joined by Alexandre Lucas Alves, National Secretary for Civil Defence.
What does the company say?
Company chief executive Fabio Schvartsman has called the incident an "enormous tragedy."
He told reporters that 300 Vale employees were in the area at the time, and 100 have been accounted for.
The firm has said it is monitoring all its other dams for any risk of collapse.
Has this ever happened before?
In 5 November 2015, a dam – also owned by Vale, along with BHP Billiton – burst at a Samarco mine in Minas Gerais.
More than 60m cubic meters – enough to fill 20,000 Olympic swimming pools – spilled over into the surrounding area.
The incident killed 19 people and is considered Brazil's worst environmental disaster.
After a lengthy court case, BHP Billiton and Vale reached a settlement worth at least 6.8bn reals ($1.8bn) with the Brazilian government