Suspect named in Jayme Closs case
http://www.bbc.co.uk/news/world-us-canada-46843265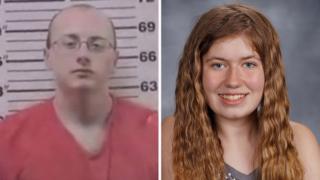 Police have named a suspect in the case of a 13-year-old Wisconsin girl who was kidnapped in October after her parents were murdered.
Jake Thomas Patterson, 21, is being held on two counts of first-degree homicide and one count of kidnapping, police said on Friday.
Jayme Closs was located on Thursday evening and is to be reunited with her family, said police.
Police believe the 13-year-old was the suspect's "only target".
Barron County Sheriff Chris Fitzgerald said Mr Patterson has no criminal history in the state of Wisconsin.
Investigators believe he murdered Jayme's parents in order to abduct her and took "many proactive steps" to hide his identity from law enforcement and the public.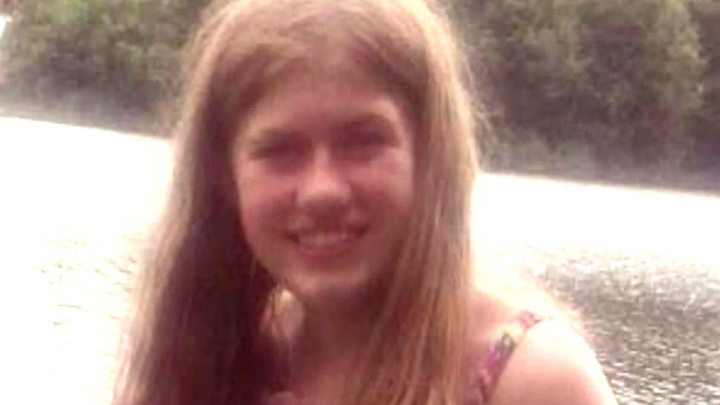 At this point, law enforcement did not expand on why Jayme was targeted. Sheriff Fitzgerald said Jayme did not have any contact with Mr Patterson on social media.
Sheriff Fitzgerald noted police information was still "limited" and Jayme is still being interviewed by officials.
"There is a reunification process in place going on right now that includes medical mental evaluation, questioning by detectives and FBI agents, and then reunification with family," he said.
Jayme was found on Thursday in the small town of Gordon, some 70 miles (112km) away from her home in Barron.
Police say she had escaped on foot from a remote cabin.
According to Douglas County Sheriff Tom Dalbec, Gordon police located and arrested Mr Patterson thanks to a description of his vehicle that Jayme provided.
Mr Patterson was interviewed by Douglas County officials and then transported to the Barron County jail.
FBI Special Agent Justin Tolomeo told reporters: "In cases like this we often need a big break – it was Jayme herself who gave us that break."
The Barron County District Attorney Brian Right said he plans to have a criminal complaint against Mr Patterson filed by next week.
Local teacher Jeanne Nutter was walking her dog when she found Jayme on Thursday.
She told the Associated Press that the 13-year-old had shouted "please help me, I don't know where I am, I'm lost".
Ms Nutter said Jayme was skinny, dirty and wearing shoes too large for her feet.
"This is Jayme Closs! Call 911!" the neighbour told the teacher, according to the Minneapolis Star Tribune.
Jayme stayed at the teacher's home for about 20 minutes and declined food and water, the Associated Press reports.
On Monday 15 October 2018, emergency services received a call at the Closs family address in Barron from a mobile phone.
They heard a disturbance in the background, but no-one spoke to them directly.
When police arrived four minutes later, no gun or suspects were found at the scene and there was no sign of Jayme.
The following Wednesday, the deaths of James and Denise Closs were officially ruled as homicide by a medical examiner.