New York awe-struck as sky turns blue
http://www.bbc.co.uk/news/world-us-canada-46697994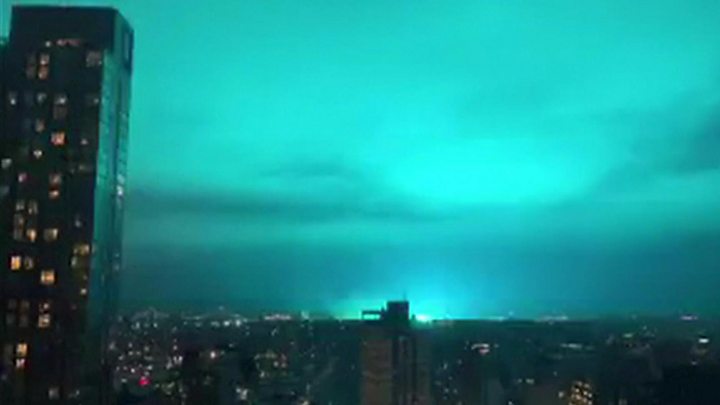 An explosion at an electrical power station in New York City on Thursday evening lit up the sky with an eerie blue light – and triggered a flurry of speculation on social media.
Some wondered if aliens had landed.
Others thought something supernatural might be to blame for the ghostly glow.
Others wondered if the hand of God was at work over New York. A new Pope, or the moment when Evangelicals say true believers are swept up, or "raptured", to heaven.
The New York Police Department took to Twitter to reassure the public that the strange light was caused by something much more down to earth – a transformer explosion at a Con Edison power station in the Astoria neighbourhood of the borough of Queens.
And Con Edison shed more light on the cause of the excitement.
Meanwhile, the power cut hit New York's LaGuardia Airport, which warned travellers to be prepared for delays.