Guatemalan child migrants body flown home
http://www.bbc.co.uk/news/world-latin-america-46669284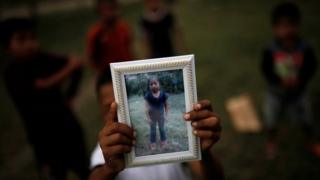 The body of seven-year-old Guatemalan girl Jakelin Caal – who died earlier this month while in the custody of the US Border Patrol – has been returned to her home country.
Jakelin was crossing the US-Mexico border with her father as part of a caravan of Central American migrants. They handed themselves in to US border agents in New Mexico in early December.
While in custody, Jakelin developed a high fever and died of liver failure several days later.