Pressure mounting on May from Tory MPs
http://www.bbc.co.uk/news/uk-politics-46532747
Tory Brexiteers are increasingly confident they have enough support to trigger a no-confidence vote in Theresa May as party leader.
If 48 Conservative MPs submit letters to say they no longer support her, a leadership challenge will be launched.
There is no confirmation but sources, including a cabinet minister, have said they believe 48 letters have been sent.
The BBC has also been told the senior backbencher who receives the letters has asked to see the PM on Wednesday.
However Sir Graham Brady, who chairs the backbench 1922 committee, would make no comment.
Downing Street sources are playing down an imminent move and say they have had no contact from him.
Mrs May has spent the day meeting EU leaders and officials in The Hague, Berlin and Brussels, in efforts to salvage her Brexit deal – which faces major opposition in Parliament.
Her decision to delay the vote on the terms of the UK's withdrawal from the EU, which had been due to take place on Tuesday, has caused anger across the party.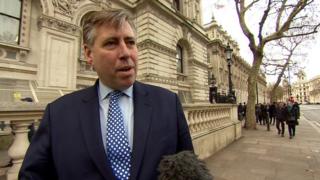 The prime minister is due to travel to Dublin on Wednesday after hosting a weekly meeting of her cabinet and facing Prime Minister's Questions.
She is then scheduled to attend a summit of European leaders on Thursday at which she is likely to press for changes to elements of her Brexit deal to try to get the support of Parliament.
Speaking on Tuesday, she said there was a "shared determination" among EU leaders to solve the Irish border problem preventing MPs from backing her deal.
European leaders have said they will not renegotiate the text of the withdrawal deal agreed last month, as demanded by many Tory MPs, but are prepared to clarify aspects of it.
So far, 27 Tory MPs have publicly stated they have sent letters saying they have lost confidence in their leader but speculation increased on Tuesday that the numbers were rising.
Veteran Eurosceptic Sir Bill Cash said the PM had "reached the cliff edge of resignation".
"Running away from the vote…was yet another a humiliation for the United Kingdom," he said.
"She is clinging to the wreckage, she has reached the point of no return."
Former Tory leader Iain Duncan Smith suggested it was a growing possibility there would be a vote.
What are the rules for any contest?
It is not clear when a contest – if there is one – might take place, but Sir Graham has said in the past it would not be delayed unduly if the threshold was met.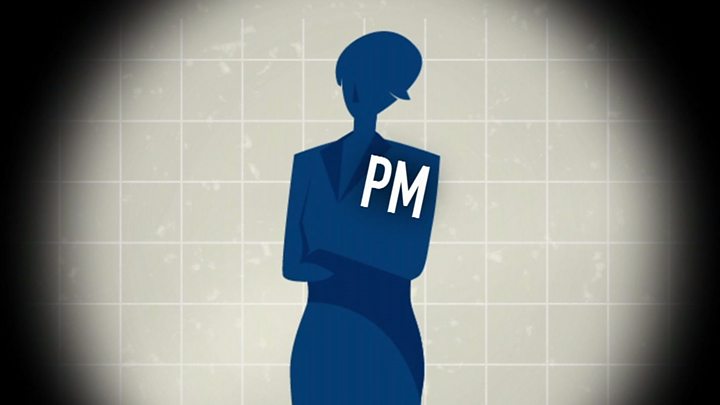 The BBC's Laura Kuenssberg said Monday was a possibility.
If a confidence vote is triggered, all 315 Tory MPs will be entitled to take part in a secret ballot in which they will be asked if they still have confidence in the prime minister.
If Mrs May wins the support of a majority of MPs – that is, 158 MPs – she would be entitled to carry on and, if she did, she could not be challenged for another year.
If a majority of MPs do not support her, she would have to resign as Tory leader and would also be expected to stand down as prime minister.
A leadership contest would then be held to succeed her which could take several weeks.
Some commentators have suggested that, given the weakness of her political position, it would be difficult for Mrs May to stay on if more than 100 MPs voted against her.
Analysis: It feels different this time
The BBC's Laura Kuenssberg
I know, I know, I know. We have been here before, and on more than one occasion.
But senior Eurosceptics are more sure than ever that they have enough support to trigger a vote of no confidence in the prime minister. That doesn't mean it is bound to happen.
The last time they said so, and said so pretty publicly, their confidence was a mirage and the numbers did not emerge.
It became evident to ardent Brexiteers that their communications between each other were not all genuine, and painfully so. Those who had told colleagues that they had submitted the letters, patently had not done so.
What feels different tonight is that those who take this all extremely seriously, who had their hopes dashed the last time, are suggesting privately – not necessarily with glee – that they might have done it this time, and crucially if the list isn't long enough tonight, they have more MPs ready to join the calls.