May warns of uncharted waters for UK
http://www.bbc.co.uk/news/uk-politics-46497531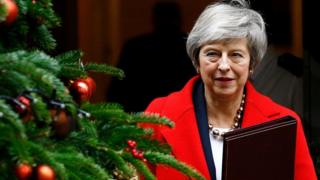 With two days to go until the crucial Brexit vote, the prime minister has warned MPs they face "uncharted waters" if they reject her deal.
Speaking to the Mail on Sunday, the PM said a rejection of her proposals would mean "grave uncertainty" for the UK.
She warned MPs their actions could lead to a general election, and there was a "very real risk of no Brexit".
Downing Street has also denied newspaper reports that Theresa May will postpone Tuesday's vote.
"The vote is going ahead," a spokesman said.
Last month, the UK agreed a Brexit deal with the EU – but it still needs to be approved by Parliament.
Labour, the Liberal Democrats, the DUP, and dozens of Conservative MPs have said they cannot support the deal, meaning it is unlikely to pass.
If the deal is rejected, it is unclear what happens next – with Mrs May insisting her deal was best for the country.
"When I say if this deal does not pass we would truly be in uncharted waters, I hope people understand this is what I genuinely believe and fear could happen," Mrs May said.
"It would mean grave uncertainty for the nation with a very real risk of no Brexit or leaving the European Union with no deal.
"We have a leader of the opposition who thinks of nothing but attempting to bring about a general election, no matter what the cost to the country.
"As someone who cares passionately about my country and my party, I believe Jeremy Corbyn getting his hands on power is a risk we cannot afford to take."
Meanwhile, Conservative MP Will Quince has announced he is stepping down as a ministerial aide in the Ministry of Defence over Mrs May's deal, calling on her to renegotiate with the EU.
"I am being asked to approve a legally-binding treaty which creates such a power imbalance that it irrevocably weakens the UK's negotiating position," he wrote in the Sunday Telegraph.
But while Mrs May has warned of uncertain times should she lose the vote on Tuesday, MPs have said a similar fate awaits if the deal is passed in the House of Commons.
The Commons Committee on Exiting the European Union said Mrs May's deal did not give enough clarity or certainty about the future, describing it as a "huge step into the unknown".
The committee described the draft political declaration on the future relationship between the EU and the UK as "neither detailed nor substantive".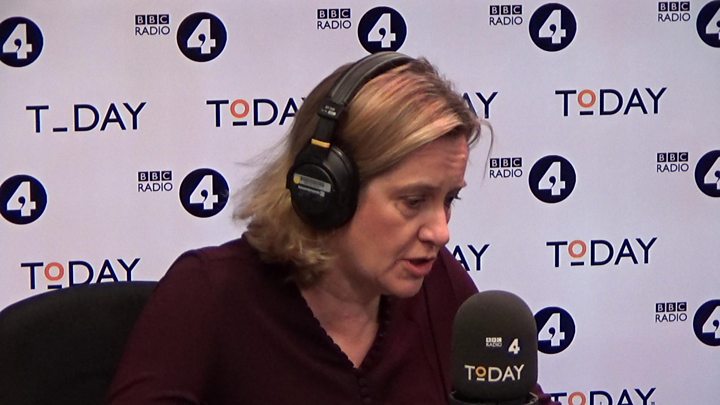 On Sunday, English Defence League founder Tommy Robinson is to join a pro-Brexit march in London, organised by UKIP.
A counter-protest against "far-right extremists" is being organised to take place at the same time, with anti-fascist groups and Labour-backed campaigners taking part.