Rudd sees plausible Brexit Plan B
http://www.bbc.co.uk/news/uk-politics-46490642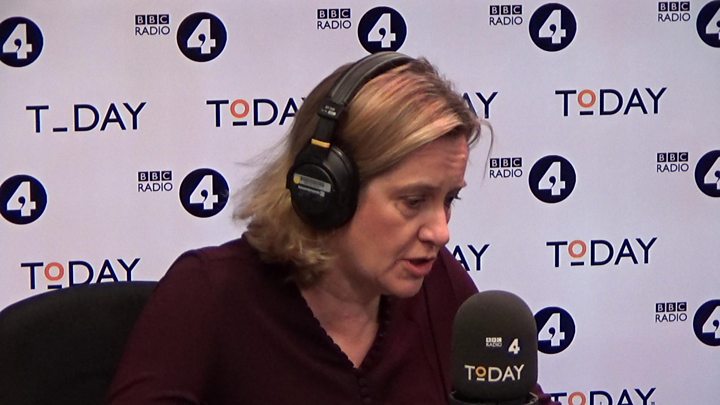 The UK could pursue alternative options if Theresa May's Brexit plan is rejected by MPs, Work and Pensions Secretary Amber Rudd has acknowledged.
Mrs Rudd told BBC Radio 4's Today programme she still supported the PM's plan – but "anything could happen" if it did not get through on Tuesday.
She is the first cabinet minister to publicly float the possibility of "plausible" alternatives.
Ms Rudd said it could be "chaotic" if Mrs May's deal is rejected.
She said a so-called "Norway plus" option or another referendum would both be possibilities in such a situation.
Norway plus would mean the UK remaining in the European Economic Area (EEA).
Ms Rudd described it as a "plausible", but not a "desirable" option for a Plan B.
But she said the deal Mrs May reached with the EU last month was the "best option".
"What we need is a compromise deal – that's what the prime minister has proposed," she said.
Asked why she had previously refused to speculate on possible alternatives to Mrs May's agreement, Ms Rudd said: "We are getting closer to the vote.
"People are saying why they are not going to vote for it and I'm just pointing out if you don't vote for it, these are the other things that could happen. Are you sure you want them more?"
Ms Rudd also told Today a lot of people had a "perfect vision" of what they think Brexit should look like, "and that perfect is not available".
"I would urge my colleagues to think about, first of all, why people voted to leave the European Union, what their interpretation is of that; and, secondly, what the alternatives are," she said.
She added: "If it doesn't get through, anything could happen… and none of them are as good as the current arrangement."
Ms Rudd talked about the Norway plus model in an interview with the Times, saying it "seems plausible not just in terms of the country but in terms of where the MPs are".
However, she said that "nobody knows if it can be done".
Analysis
By Nick Eardley, BBC political correspondent
The cabinet is supposed to be focused on selling Theresa May's deal as the only show in town.
On Friday, ministers toured the country trying to sell it to the public ahead of Tuesday's crucial vote.
As things stand it looks highly unlikely Mrs May will win the support of enough MPs – and much of the conversation in Westminster has moved on to what happens next.
Amber Rudd says her preferred Plan B is a Norway style arrangement, which would see the UK stay in the single market. But Ms Rudd's suggestion would mean freedom of movement – a red line for the prime minister – continues.
What is the Norway model?
Norway is not a member of the EU but is in the European Economic Area, meaning it is part of the single market
In return, it contributes to the EU budget, and has to follow most EU rules and laws, including the freedom of movement of goods, services, capital and people
Norway is not part of the customs union, so, to avoid a hard Irish border, a new customs union (or equivalent arrangement) with the EU – a "Norway plus" solution – would be necessary
You can read a more detailed explanation of the Norway model here.
Speaking on Today, former Tory leader Lord Howard said Mrs May would have "difficult decisions to make about her future and about the future of our country" if she loses the vote.
Ms Rudd said she hoped the government would "regroup" and "hold stable" if defeated.
"What would be a complete mistake would be to allow what is already an unstable period to descend into further instability with talk of a leadership change," she said.
Asked if she would run for leader if Mrs May stood down, Ms Rudd said: "There is no question of her going, she is staying".
For what could happen after the vote, read here.