No jail time sought for Trump ex-aide Flynn
http://www.bbc.co.uk/news/world-us-canada-46449950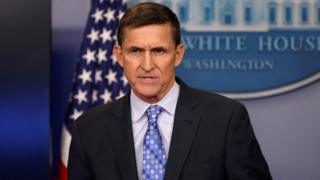 The office investigating Russian collusion in the US election has recommended that ex-national security adviser Michael Flynn should not have to serve a jail sentence.
Special Counsel Robert Mueller's office said Mr Flynn had provided "substantial assistance" in its investigation.
Mr Flynn has admitted one count of lying to the FBI.
He is the only member of the Trump administration so far to plead guilty as a result of the investigation.
President Donald Trump has called the investigation a witch hunt and denies there was any collusion between his team and Russian officials to try to secure his election victory.
The decision to recommend no jail time comes in a memo to be sent to the judge overseeing Mr Flynn's sentencing.
He will be sentenced in the US District Court for the District of Columbia on 18 December.
The new Mueller memo says Mr Flynn had provided assistance in multiple investigations and had also given information on co-ordination between the Russian government and the Trump campaign.
It had been thought details of this material might be included in the memo but the document says that, due to the "sensitive information about ongoing investigations", certain aspects have been sealed.
An addendum to the memo on Mr Flynn's assistance is heavily redacted.
Mr Flynn's short tenure as Mr Trump's national security adviser ended in February 2017 after just 23 days.
He was forced out over revelations that he had discussed lifting US sanctions on Russia with the Russian ambassador to Washington before Mr Trump took office, and that he lied to the US vice-president about that conversation.
Mr Flynn had been a fervent supporter of Mr Trump during the election campaign.
More on Trump and Russia