Grindr cheat pharmacist guilty of murder
http://www.bbc.co.uk/news/uk-england-tees-46445580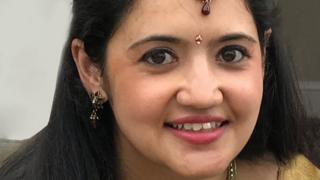 A pharmacist who strangled his wife with a Tesco bag so he could start a new life with his boyfriend has been found guilty of murder.
Mitesh Patel, 37, denied killing Jessica 34, and staging a burglary at the couple's home in Middlesbrough.
Teesside Crown Court heard he had planned to claim a £2m life insurance payout and move to Australia with lover Dr Amit Patel.
Jurors returned a guilty verdict after deliberating for three hours.
He will be sentenced on Wednesday.
The two-week trial heard Patel had a series of affairs with men he met via the dating app Grindr.
Patel had claimed he had returned home to find the couple's house burgled and his wife's wrists bound with duct tape.
But prosecutors said he had tied her up after injecting her with insulin.
Nicholas Campbell QC said: "The prosecution case was that a plastic shopping bag, ironically a Tesco Bag For Life, was used both as a ligature and to suffocate her."
Patel was secretly in a relationship with his "soulmate", a doctor who had emigrated to Sydney and with whom he hoped to bring up his and Jessica's IVF baby after her death.
The jury heard Patel had made internet searches dating back years, including "I need to kill my wife", "insulin overdose", "plot to kill my wife, do I need a co-conspirator?", "hiring hitman UK" and "how much methadone will kill you?".
Mr Justice Goss told the jury a life sentence was mandatory and he would determine Patel's minimum term behind bars.
In a statement, Mrs Patel's family said they had been "devastated" by her death.
They said: "She had simple dreams, all she ever wanted was to fall in love, have a family of her own and live happily ever after.
"The man we welcomed into our family, who promised to look after and protect her, betrayed her in every sense of the word, cheating her of her dreams, robbing her of her life and robbing us of her."
Following the verdict, Det Ch Insp Matt Murphy-King said evidence had emerged to show Patel "had researched and planned Jess's death for a number of years".
Staging the burglary was "one of the many lies which Mitesh spun to conceal his guilt and devious lifestyle", he said.
"Whilst nothing can be done to bring Jess back or lessen the pain and suffering caused to Jess's family, I sincerely hope that by bringing Mitesh Patel to justice for his despicable crime it at least brings some solace to them," he said.