Radio station pulls Baby Its Cold Outside
http://www.bbc.co.uk/news/world-us-canada-46413209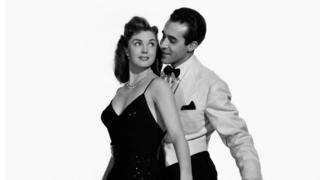 It's a Christmas classic probably being played in shops and radio stations all over the world.
But a radio station in Cleveland, Ohio has decided to remove Baby It's Cold Outside from its playlist following complaints from listeners.
Local media report that listeners said the song was inappropriate and at odds with the #MeToo movement.
But a poll conducted on the station's Facebook page showed the majority of listeners did not want the song banned.
Glenn Anderson, a host at the Star 102 station, blogged that although the song was written in a different era, the lyrics felt "manipulative and wrong".
"The world we live in is extra sensitive now, and people get easily offended, but in a world where #MeToo has finally given women the voice they deserve, the song has no place."
Written by Frank Loesser in 1944, Baby It's Cold Outside has been covered by Lady Gaga, Michael Bublé, Tom Jones and Cerys Matthews and actors Will Ferrell and Zooey Deschanel in the movie Elf.
The tune takes the form of a back-and-forth conversation where a man tries to persuade his female guest not to risk the journey home in bad weather, but to have another drink and spend the night with him instead.
Normally performed as a duet between a man and a woman, it features lyrics such as:
"I simply must go (But baby it's cold outside)
The answer is no (But baby it's cold outside)."
Another line, "Say what's in this drink? (No cabs to be had out there)", is perhaps one of the most controversial, and has been interpreted by some as a reference to date rape.
Others, such as comedian Jen Kirkman, have pointed out that the phrase had a different meaning the the 1930s, and that the song was more complex than it might appear on the surface.
Some feel the song should be nevertheless viewed through a contemporary lens.
"It really pushed the line of consent," Cleveland Rape Crisis Center President and CEO Sondra Miller told Fox News.
"The character in the song is saying 'no,' and they're saying well, 'Does no really mean yes?' And I think in 2018 what we know is consent is 'yes' and if you get a 'no', it means 'no' and you should stop right there."
With the debate raging on social media, some will likely continue to give the tune a cold reception during the Christmas season.