Ivanka Trump defends private email use
http://www.bbc.co.uk/news/world-us-canada-46377563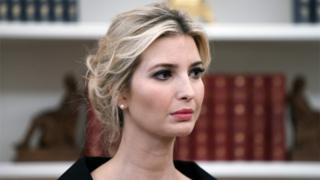 US President Donald Trump's daughter and adviser Ivanka has defended her use of a personal email account, saying it was nothing like Hillary Clinton's.
"There's no equivalency," she said in an ABC interview aired on Wednesday.
The first daughter came under fire this month when it emerged that she had used a private email to message officials on White House business last year.
Mr Trump had lambasted his presidential opponent Mrs Clinton for her use of a private email server for official work.
During his 2016 campaign, Mr Trump suggested the former secretary of state should be jailed after it emerged the FBI had found classified information in some emails from her private server.
Chants of "lock her up" were a mainstay at Mr Trump's rallies – but his daughter told ABC that her case was different.
"Everything has been preserved, everything has been archived," said Ms Trump, 37, who holds the official title of adviser to the president.
"My emails have not been deleted, nor was there anything of substance, nothing confidential, within them. There's no connection between the two things."
"People who want to see it as the same see it as the same," Ms Trump added. "But the fact is that we all have private emails and personal emails to co-ordinate with our family."
The senior White House adviser also noted that there is "no prohibition from using private email as long as it's archived" and contains no classified information.
It is not illegal for White House officials to use a personal email, but they must forward any official messages to a government account within 20 days for preservation, and there are rules against sharing classified information on personal accounts.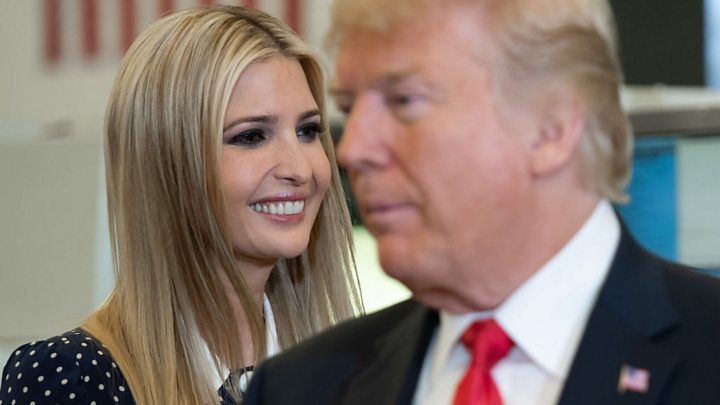 Ms Trump said the emails sent to her private account were mainly regarding scheduling and logistics to balance her home and work life.
Last week, officials confirmed that Ms Trump had used a private email account to send hundreds of messages discussing official White House business.
The White House responded by saying Ms Trump had done so before being briefed on the rules and had not sent any classified information.
In Mrs Clinton's case, she had set up a private email server at her home in New York that she used for all work and personal emails during her four years as secretary of state.
An FBI investigation eventually concluded that Mrs Clinton should not face charges, but said she and her aides had been "extremely careless" in their handling of classified information.