Jailed academic Hedges returns home to UK
http://www.bbc.co.uk/news/uk-england-tyne-46355134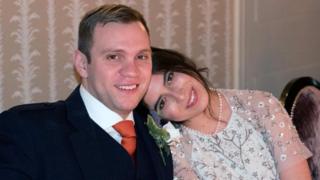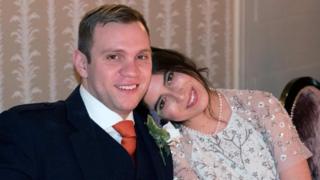 The British academic jailed for spying in UAE has thanked his "brave and strong" wife Daniela Tejada for helping secure his release.
Matthew Hedges, 31, landed back at Heathrow Airport on Tuesday morning after receiving a pardon.
He said: "I could not have done this without Daniela. I hear her face is everywhere.
"She is so brave and strong, seeing her and my family after this ordeal is the best thing that could have happened."
Mr Hedges, who was arrested at Dubai airport in May, said he was innocent and had been researching the country's security strategy as part of his PhD studies at Durham University.
However, a spokesman for the UAE government said Mr Hedges was "100% a secret service operative".
Following a news conference on Monday during which a video was shown in which he purportedly confessed to being a spy, it was announced Mr Hedges would be pardoned as part of a series of orders on the country's National Day anniversary.
Mr Hedges, who had been held in detention for almost seven months, including six in solitary confinement, arrived at Heathrow Airport on Tuesday morning and was welcomed by his wife and members of his family.
Foreign Secretary Jeremy Hunt tweeted: "Welcome home Matt Hedges!"
Mr Hunt said on Monday that the UK government had "never seen any evidence" the spying charges were true.
Prime Minister Theresa May's official spokesman also said on Monday: "As we've been clear, we didn't agree with the charges, but we are grateful to the UAE government for resolving the issue."
Following her husband's arrival back in the UK, Ms Tejada thanked "the international community and the international media who were very supportive from the beginning".
She said in a statement: "I hope you can all understand that Matt and I, as well as his family, really need some time to process everything that we have been through.
"No one should ever have to go through what he did and it will take him time to heal and recover. He is very overwhelmed.
"To say we are happy is an understatement."
Matthew Hedges praised his wife and said: "I thank you all once again, this is very surreal."