Officials meet to finalise Brexit treaty
http://www.bbc.co.uk/news/uk-politics-46312909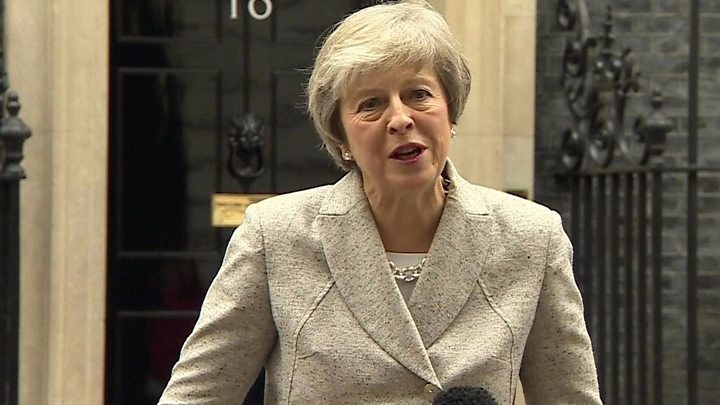 EU officials are meeting to finalise the Brexit treaty and address last-minute demands from Spain for a say on future decisions about Gibraltar.
Spanish Prime Minister Pedro Sanchez has repeated his threat to veto the deal, which is expected to be signed off by member states on Sunday.
No single member state holds that power but Brussels wants unanimous approval.
Treasury Minister Mel Stride said the UK would not compromise. PM Theresa May has said a deal is "within our grasp".
However, the 26-page declaration was heavily criticised by many MPs for lacking detail.
The prime minister addressed the media outside No 10 on Thursday after the European Council said the political declaration – outlining how UK-EU trade, security and other issues would work – had been "agreed in principle".
"The British people want Brexit to be settled, they want a good deal that sets us on a course for a brighter future, and they want us to come together as a country and to move on to focus on the big issues at home, like our NHS," said Mrs May.
"The deal that will enable us to do this is now within our grasp. In these crucial 72 hours ahead, I will do everything possible to deliver it for the British people."
However, the future of Gibraltar remains a sticking point.
BBC Europe correspondent Damian Grammaticas said the EU was reluctant to let its unity fracture by pressing ahead without Spain's approval, leaving diplomats to find a solution.
"What Spain is demanding is a clear statement added to the exit texts that any future agreement between the UK and the EU, such as a trade deal, would not apply to the territory of Gibraltar, unless the UK secured Spain's explicit consent," he added.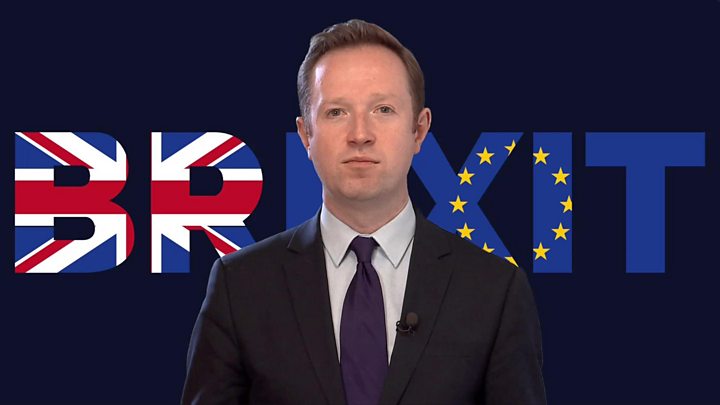 Late on Thursday, Mr Sanchez struck a combative note in a tweet, saying: "After my conversation with Theresa May, our positions remain far away…. If there are no changes, we will veto Brexit."
However Catherine Barnard, a professor of EU law and Employment Law at Trinity College, Cambridge, told the BBC the "divorce" document only had to be agreed at EU level by qualified majority voting, meaning 20 of the 27 member states.
"So Spain doesn't actually have the legal power to block the agreement on the divorce," she added.
And Mr Stride said: "We are not going to compromise on the sovereignty issue around Gibraltar… It would be quite unusual if something like that with one particular country was used to be a spanner in the works."
The political declaration is a separate document to the 585-page withdrawal agreement, published last week, which covers the UK's £39bn "divorce bill", citizens' rights after Brexit and the thorny issue of the Northern Ireland "backstop" – how to avoid the need for manned customs posts on the Irish border.
The withdrawal agreement is legally-binding, whereas the political declaration is not.
It sets out broad aspirations for the kind of relationship the UK and the EU will have after Brexit.
However, some of its wording is non-committal, allowing both sides to keep their options open, which drew criticism in the House of Commons.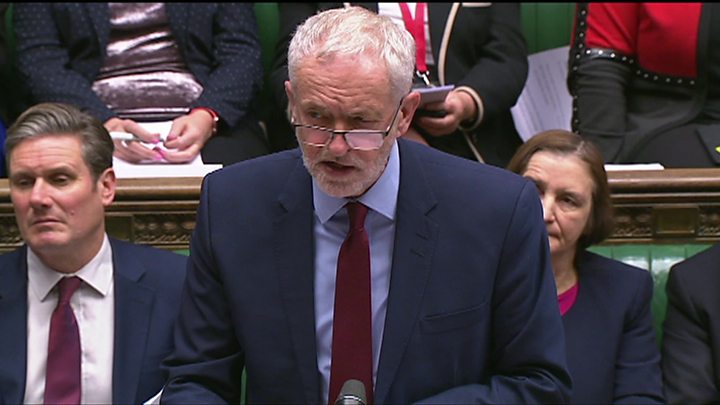 Labour Leader Jeremy Corbyn described the agreement as "26 pages of waffle" which "could have been written two years ago".
"This is the blindfold Brexit we all feared – a leap in the dark… What on earth have the government been doing for the past two years?"
Lib Dem leader Sir Vince Cable, who is campaigning for another referendum, described it as an "agreement to have an agreement" that was "full of worryingly vague aspirations".
Conservatives Sir Nicholas Soames and Nick Herbert were among a handful of MPs to speak out in favour of Mrs May's deal during the debate.
But many Tory backbenchers were unhappy. Philip Lee, who quit the government in protest at its handling of Brexit, said it "reads like a letter to Santa".
Scottish Conservative MPs are also concerned that the declaration will not protect the interests of the UK fishing industry.
The SNP's leader at Westminster, Ian Blackford, said Scotland's fishing rights had been "thrown overboard like they were discarded fish", adding, "so much for taking back control, more like trading away Scotland's interests".
But the government insists the UK's "red lines" on fishing have been protected, and the text acknowledges the UK will be "an independent coastal state" with the rights and responsibilities that entails.
A government source said the EU had wanted "existing reciprocal access to fishing waters and resources [to] be maintained" but this had been rejected.
What happens now?
Theresa May goes back to Brussels on Saturday for more talks with European Commission president Jean-Claude Juncker
Negotiators try to get an agreement with Spain over Gibraltar
EU leaders meet on Sunday to sign off on the withdrawal agreement and the political declaration
If that is agreed Mrs May starts the process of getting MPs to back the deal – most are currently against it
If MPs back the deal it then has to be ratified by the European Parliament
The UK leaves the EU on 29 March – and trade talks on the future relationship start