Dire warning on US climate change impacts
http://www.bbc.co.uk/news/world-us-canada-46325168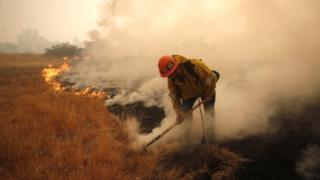 Unchecked climate change will cost the US hundreds of billions of dollars and damage human health and quality of life, a US government report warns.
"Future risks from climate change depend… on decisions made today," the 4th National Climate Assessment says.
The report says climate change is "presenting growing challenges to human health and safety, quality of life, and the rate of economic growth".
The warning is at odds with the Trump administration's fossil fuels agenda.
The world's leading scientists agree that climate change is human-induced and warn that natural fluctuations in temperature are being exacerbated by human activity.
'Hundreds of billions'
The US climate assessment – compiled with help from numerous US government agencies and departments – outlines the prospective impacts of climate change across every sector of American society.
"With continued growth in emissions at historic rates, annual losses in some economic sectors are projected to reach hundreds of billions of dollars by the end of the century – more than the current gross domestic product (GDP) of many US states," the report says.
The report notes that the effects of climate change are already being felt in communities across the country, including more frequent and intense extreme weather and climate-related events.
But it says that projections of future catastrophe could change if society works to reduce greenhouse gas emissions and "to adapt to the changes that will occur".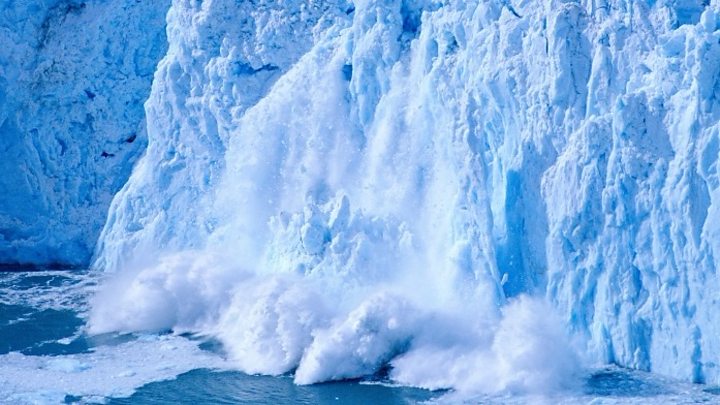 What does President Trump say about climate change?
In October, President Trump accused climate change scientists of having a "political agenda", telling Fox News he was unconvinced that humans were responsible for the earth's rising temperatures.
After taking office he announced the US would withdraw from the Paris climate change agreement, which commits another 187 other countries to keeping rising global temperatures "well below" 2C above pre-industrial levels.
At the time, Mr Trump said he wanted to negotiate a new "fair" deal that would not disadvantage US businesses and workers.