Briton on UAE spy charge jailed for life
http://www.bbc.co.uk/news/world-middle-east-46288510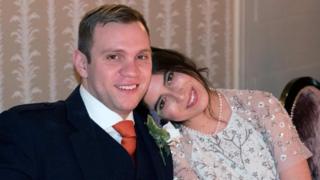 A British PhD student has been sentenced to life in prison after being found guilty of spying in the United Arab Emirates (UAE).
Matthew Hedges, 31, of Durham University, denies the charge and said he had been conducting research.
A court in Abu Dhabi declared him guilty of "spying for or on behalf of" the UK government. His family claim the verdict is based on a false confession.
Foreign Secretary Jeremy Hunt said he was "disappointed" by the verdict.
A statement from the family said during the first six weeks of his detention, Hedges was interrogated without a lawyer or consular access available.
During this time, they said, he was made to sign a document in Arabic which it transpired was a confession.
"Matthew does not speak or read Arabic," the family statement said.
Hedges' wife, Daniela Tejada, who was present during the five minute hearing earlier, said she was in "complete shock".
She said: "Matthew is innocent. The Foreign Office know this and have made it clear to the UAE authorities that Matthew is not a spy for them.
"This whole case has been handled appallingly from the very beginning with no one taking Matthew's case seriously."
She said the British government "must take a stand now" and the UAE authorities "should feel ashamed for such an obvious injustice".
Ms Tejada said her husband shook his head as the verdict was delivered, adding: "I am very scared for Matt.
"I don't know where they are taking him or what will happen now. Our nightmare has gotten even worse."
According to the state-run newspaper The National, a life sentence means a maximum of 25 years in jail after which Hedges would be deported.
Hedges, who is also liable for the costs of the case, has 30 days to appeal, the paper reports.
He will be in jail until his appeal and the authorities will also confiscate all his equipment, devices and research, the report continues.
The National also quotes Attorney General Dr Hamad Al Shamsi who said Hedges "admitted to the claims against him" during questioning.
'Injustice of conviction'
Minister Mr Hunt said he had raised the case with the "highest levels of the UAE government" and the verdict "is not what we expect from a friend and trusted partner of the United Kingdom and runs contrary to earlier assurances".
He also urged the UAE to reconsider the case.
Mr Hunt said: "Our consular officials have been in close contact with Matthew Hedges and his family.
"We will continue to do everything possible to support him."
Middle East reporter Paul Blake said foreign media were barred from the short hearing, he had no lawyer present and the sentence was revealed by the family.
Hedges is said to be in a poor state of mental health, the BBC understands, and Ms Tejada has previously criticised the lack of treatment he received in prison.
His family allege his physical and mental health "seriously deteriorated" during solitary confinement and he was fed a "cocktail of medication" by guards that caused him to vomit on a daily basis.
Dr John Williams, the head of government and international affairs at Durham University, said the case was "appalling" and "lacks most of the features we would accept as a fair trial".
He said: "Clearly Matt's innocence is beyond question in this case.
"As an academic community, as a group of human beings, we are appalled and deeply upset by the terrible sentence and the injustice of the conviction."