US briefly shuts Mexico border crossing
http://www.bbc.co.uk/news/world-us-canada-46267678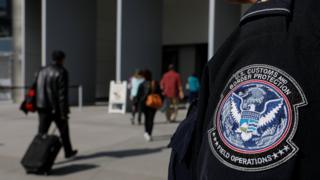 The US temporarily closed its busiest border crossing with Mexico to boost security after a migrant caravan arrived in northern Mexico.
Northbound traffic and half the pedestrian crossings at the San Ysidro border point were shut to install new movable wire-topped barriers.
Around 110,000 people enter the US daily through the crossing.
In the Mexican border city of Tijuana residents held protests demanding the migrants leave the area,
Mayor Juan Manuel Gastelum said on Friday he expected the number of migrants arriving in the city in the coming weeks to reach 10,000, warning the city was not prepared to handle the "avalanche".
The new arrivals say they are fleeing persecution, poverty and violence in their home countries of Honduras, Guatemala and El Salvador.
Another migrant caravan of around 150 people reportedly set off from El Salvador for the US on Sunday.
US Customs and Border Protection (CBP) has since reopened many of the closed lanes at San Ysidro. Southbound traffic into Mexico was not affected.
San Ysidro is the busiest land border point of entry into the US, according to the Department of Homeland Security. About 40,000 cars make the journey between Tijuana and San Diego daily.
Despite its size, San Ysidro only processes about 100 asylum seekers a day.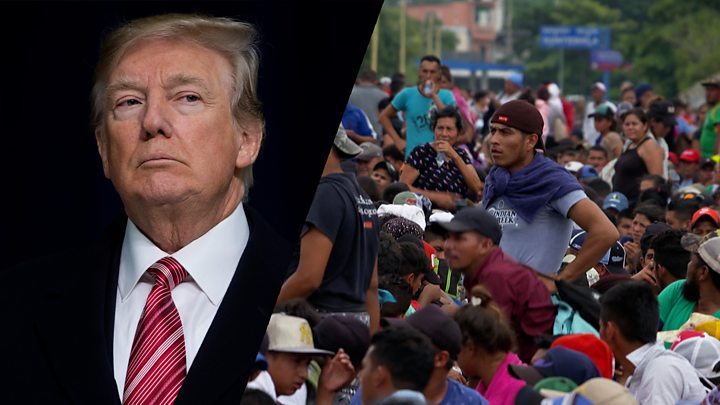 US President Donald Trump has characterised the migrant caravan as an "invasion" and has deployed thousands of US troops to the border.
He tweeted on Sunday that the US is "ill-prepared" for the migrants and "will not stand for it".