Troops help search for wildfire victims
http://www.bbc.co.uk/news/world-us-canada-46211514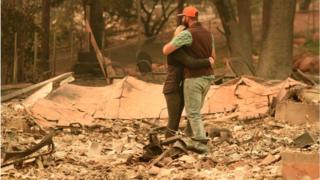 National Guard troops are to arrive in northern California to help search for more victims of a wildfire that has killed 48 people.
On Wednesday, about 100 military police will join teams searching what remains of the town of Paradise after the Camp Fire incinerated it.
Several victims have filed a lawsuit against an electricity company accused of starting the blaze.
A new wind-driven fire began menacing San Bernardino County homes on Tuesday.
The new brush blaze, dubbed the Sierra Fire, burned close to homes in Rialto and consumed 20 acres in 15 minutes thanks to heavy winds. No evacuations have been ordered yet there.
Crews have contained 35% of the Camp Fire in northern California, which has become the deadliest conflagration in state history.
They do not expect to fully contain the blaze – which has razed 130,000 acres (52,600 ha) – until the end of the month.
In the ruined town of Paradise in Butte County, National Guard troops will assist forensics teams and cadaver dogs as they continue to search for human remains.
Dozens of people are still missing.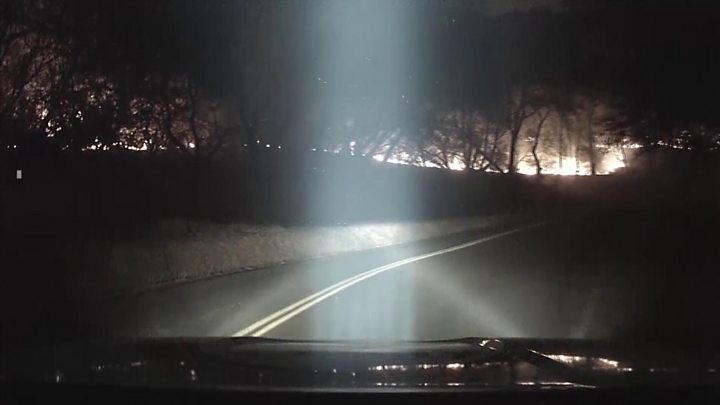 Officials warn that finding human remains could take weeks.
Three portable morgue teams have been requested from the US military along with a "disaster mortuary" crew and three groups of forensic anthropologists.
Many victims in Paradise are believed to have been elderly residents or people with mobility issues who would have found evacuating more difficult.
Some victims who lost homes in the Camp Fire on Tuesday filed a lawsuit against Pacific Gas & Electric (PG&E), alleging the company's negligence caused the fire.
The company had reported an incident with a power line in the area where the Camp Fire started just minutes before the blaze was spotted, US media say.
Fire officials have not yet confirmed a cause for the blaze.
On Monday, the California Public Utilities Commissions (CPUC) announced investigations into PG&E and another electric company, Southern California Edison (SCE).
SCE had reported issues with transmission lines near the start of the Hill and Woolsey Fires in southern California.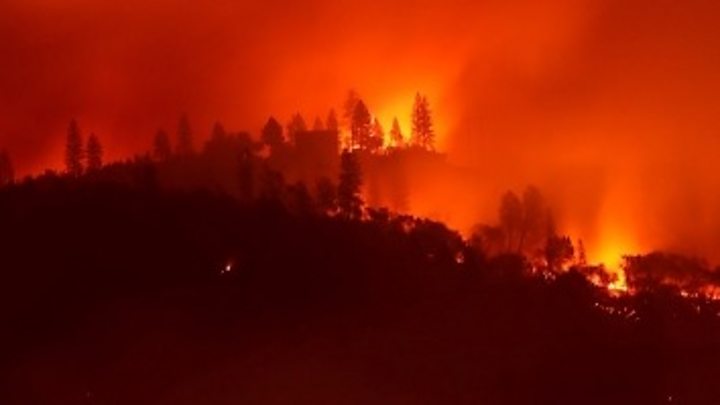 A spokeswoman for CPUC told local media the probes would "assess the compliance of electric facilities with applicable rules and regulations in fire impacted areas".
The Woolsey has killed at least two people, bringing the total to 50 lives lost, damaging beach resorts including the rich-and-famous haunt of Malibu.
It is still burning across more than 97,000 acres but is 47% contained, the state fire service tweeted.
The smaller Hill Fire, is 94% contained in Ventura County, north of Los Angeles.
More on wildfires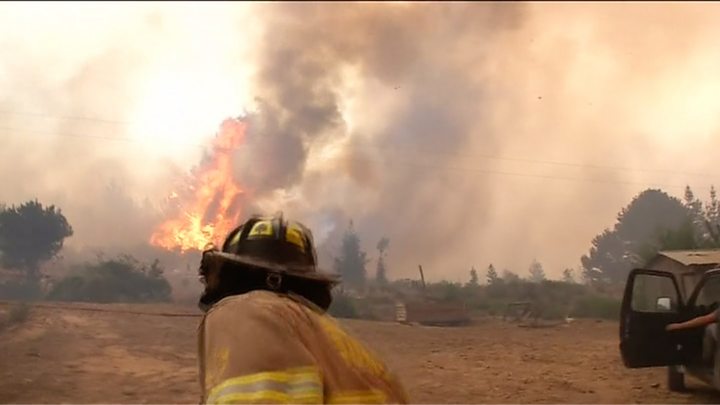 Firefighters have been working round the clock, taking advantage of the evening humidity, maintaining containment lines around the Camp Fire and patrolling within the fire area, according to Cal Fire.
At least 7,600 residences have been destroyed in the county along with 1,119 commercial and other structures.
Historically, California's "wildfire season" started in summer and ran into early autumn but experts have warned that the risk is now year-round.
Low humidity, warm Santa Ana winds, and dry ground after a rain-free month have produced a prime fire-spreading environment.
---
Have you been affected by the wildfires? If it is safe to do so please get in touch. Email haveyoursay@bbc.co.uk.
Please include a contact number if you are willing to speak to a BBC journalist. You can also contact us in the following ways: