Lilly Singh to take a break from YouTube
http://www.bbc.co.uk/news/world-us-canada-46200866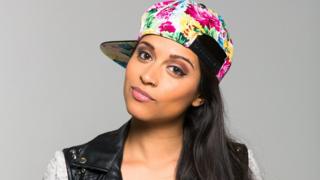 YouTuber Lilly Singh, also known as Superwoman, has announced she is taking a break from the video platform.
The Canadian-born content creator is stepping away from YouTube after eight years for her mental health.
She promised fans she will "be back happier and healthier" after her time off.
A prolific and popular YouTuber, Ms Singh has over 14 million subscribers on her channels and is among the platform's highest earning stars.
"I am mentally, physically, emotionally and spiritually exhausted," she said in a video posted on Monday night.
The comedian and actress said she was struggling with burnout after posting nonstop videos since 2010.
Ms Singh said she is not "particularly proud" with some of recent content and needs time to reflect the kinds of videos she wants to create.
"The thing about YouTube is, in all of its glory, it kind of is a machine and it makes creators believe that we have to pump out content consistently even at the cost of our health and our life and our mental happiness," she said.
Ms Singh said she is not permanently leaving the platform and is not sure of how long she will be away.
"I'm not making any rules. This might be a one week break, this might be a one month break – I have no idea," she said.
The 30-year-old comedian and actress began her YouTube channel in 2010. Much of her content early on focused on her Indian heritage and her ethnic background but she soon expanded her subject matter, including filming daily behind-the-scenes vlogs.
By 2013, her character had built a solid fan base predominantly among South Asian teenage girls living in the US, Canada, UK and Australia.
In 2016, Ms Singh earned £5.7m ($7.4m) making her the third highest paid YouTuber in the world, according to Forbes magazine.
Her career has since grown beyond YouTube. She released a self-help book last year, made a movie, and has done philanthropic work.
On social media, fans supported her decision to take a hiatus.
Ms Singh is not the first YouTuber to take a break from the platform. A number of online content stars have recently announced they were putting their channels on hold, including Spanish YouTuber Rubén Doblas Gundersen, known as El Rubius.
One of the world's most popular YouTubers, in May he decided to take time off, saying he felt he was headed for a breakdown.