Coronavirus slowdown in US seen from space
http://www.bbc.co.uk/news/world-51948578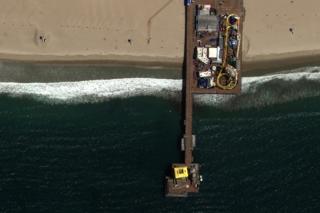 Satellite images of normally busy locations in the US show how the coronavirus is having an impact on travel and tourism.
Car is no longer king – even in the US. Traffic is down on the 101 interstate in downtown Los Angeles.
Interactive

Roads are clearer – like the 101 highway interchange, downtown Los Angeles

22 March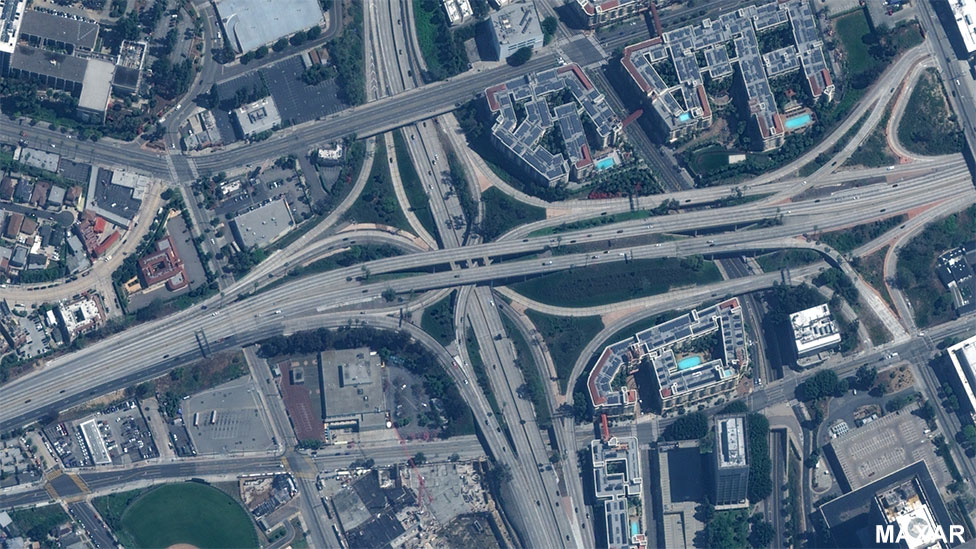 28 January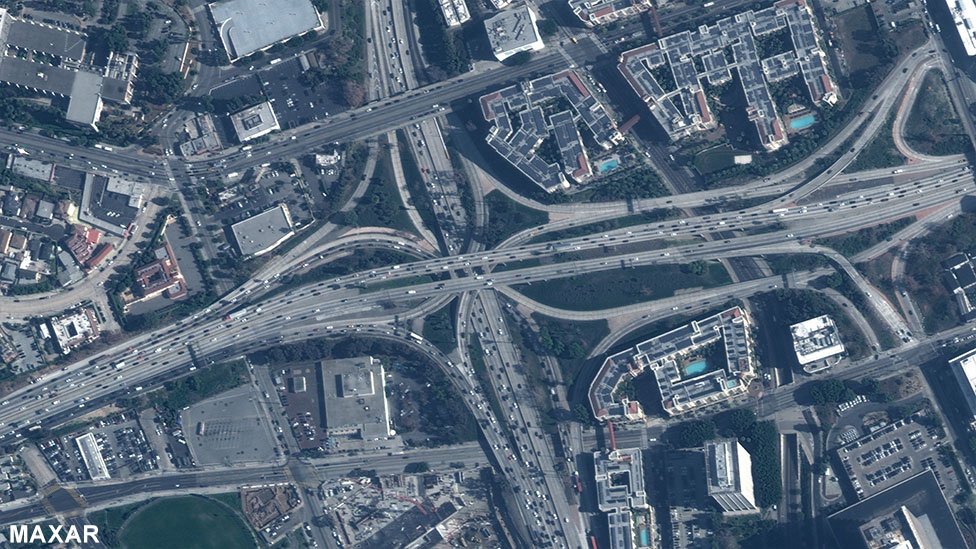 And people aren't flying either – as Maxar Technologies' satellite images of Denver International Airport in Colorado show.
Interactive

Fewer flights mean empty spaces at Denver International's long-term car park

24 March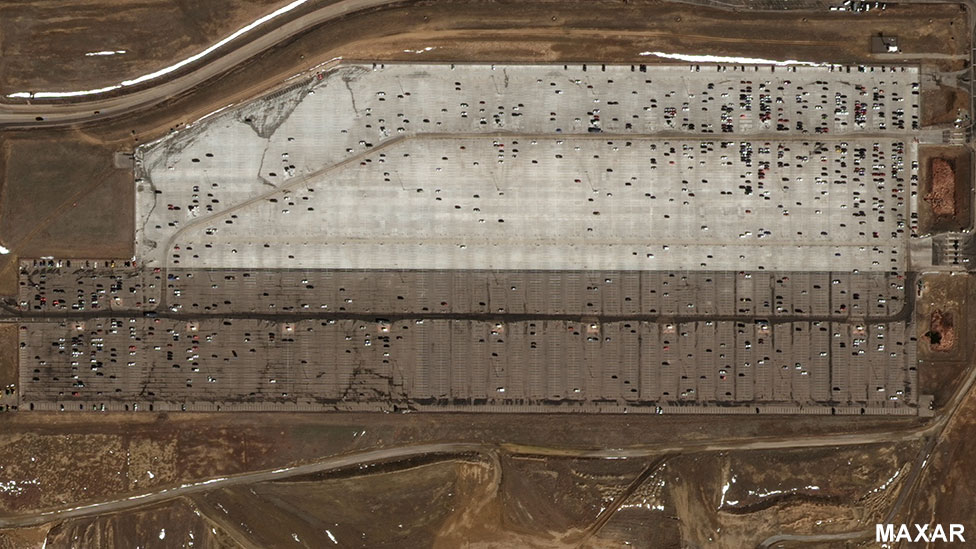 7 March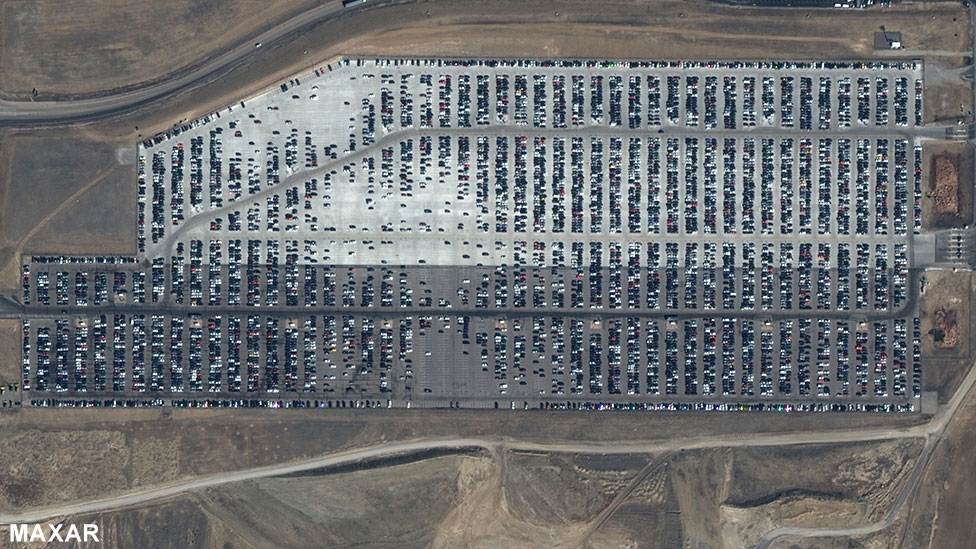 The lockdown and travel restrictions mean tourist attractions are closed. In Santa Monica, beachside car parks were shut after large numbers of people headed for the coast, despite the stay at home advice from local authorities.
Interactive

Tourists are staying away from Santa Monica pier

22 March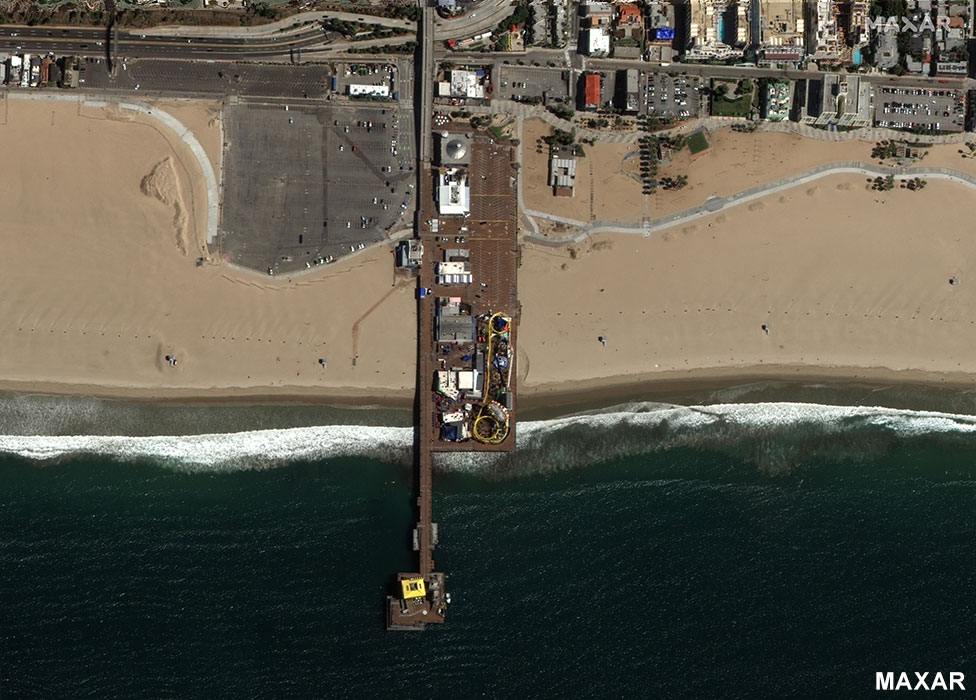 11 March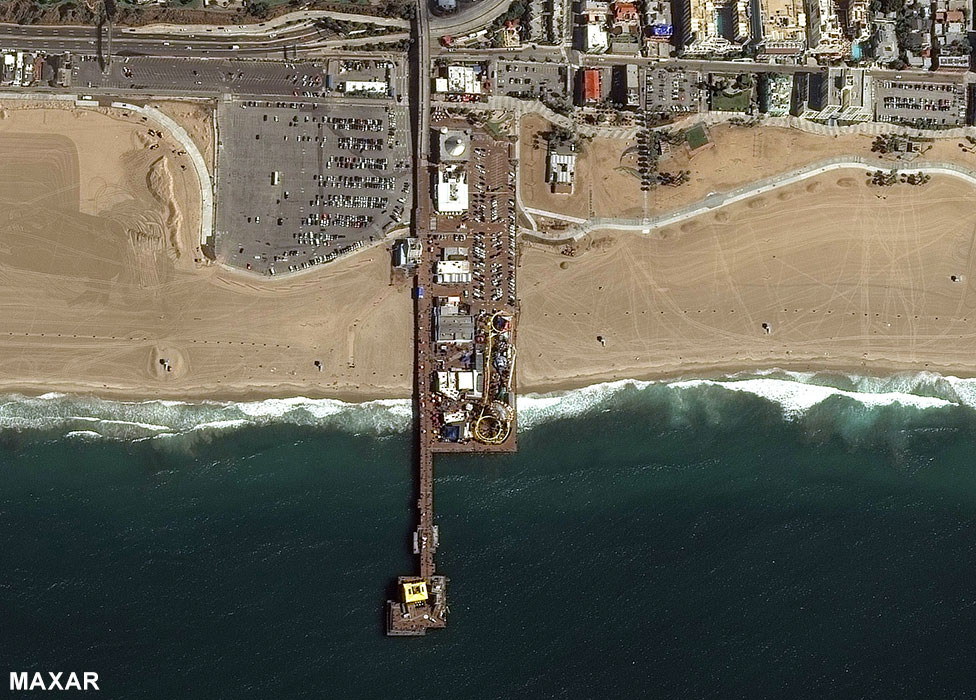 Universal Studios in Hollywood has also closed its doors as part of efforts to stop the spread of the virus. The theme park said tickets bought in advance for the closure period would be valid until December.
Interactive

Attractions like Universal Studios in Hollywood have closed their doors

22 March 2020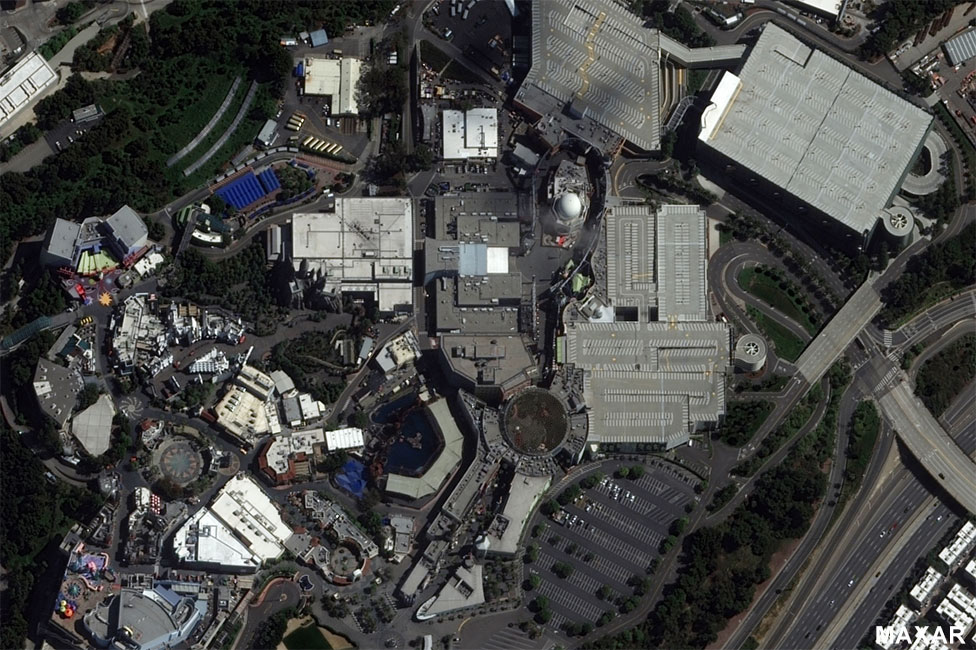 18 November 2019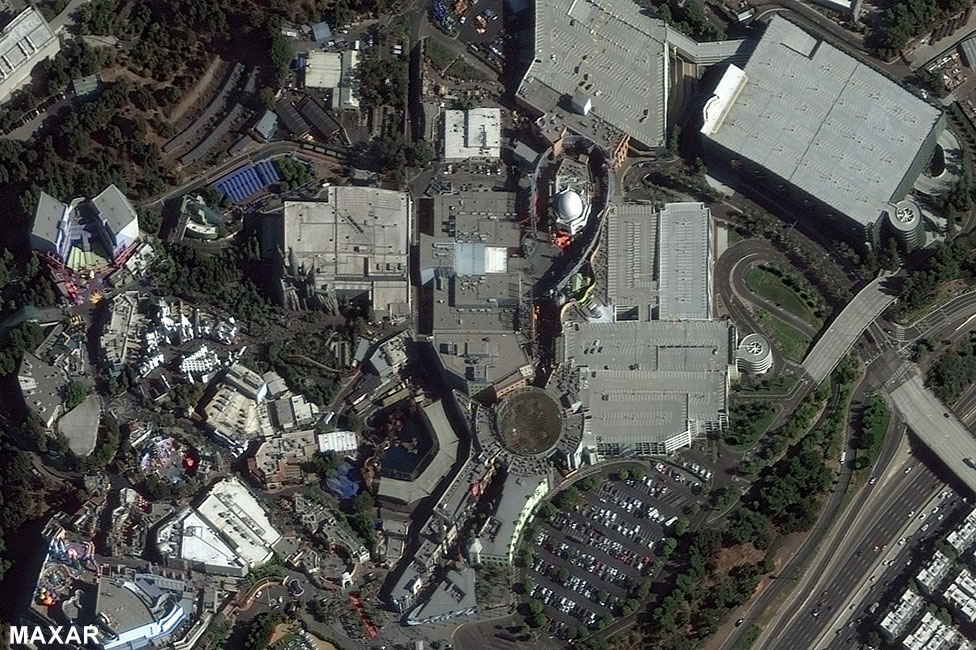 Elsewhere in California, signs of the global slowdown are evident at international ports. At Long Beach container port there are far fewer shipping containers than last month.
Interactive

See how business is slower at Long Beach container yard in California

17 March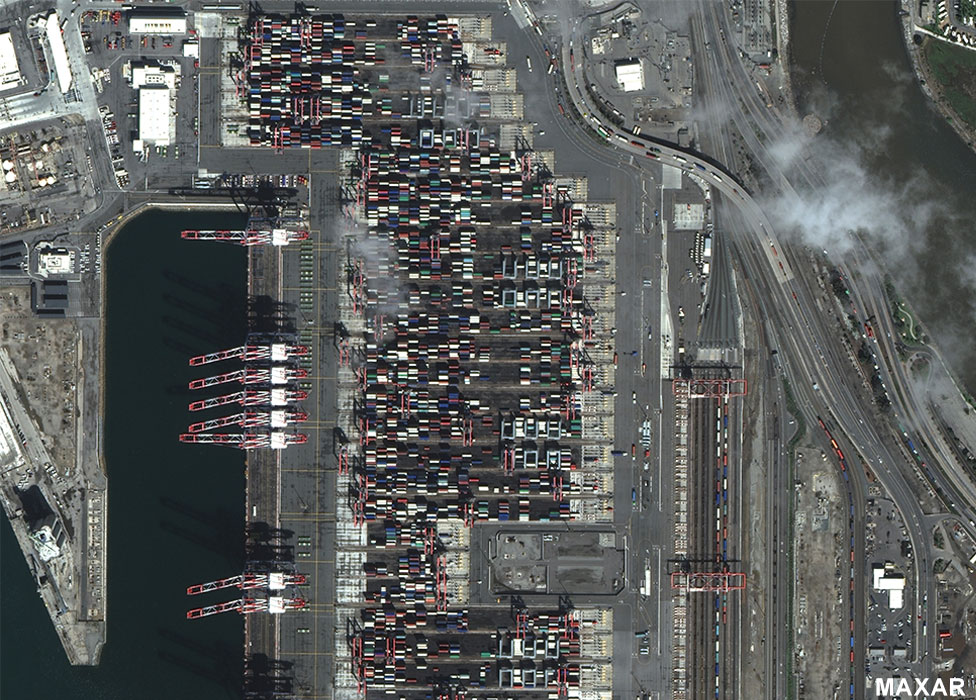 8 February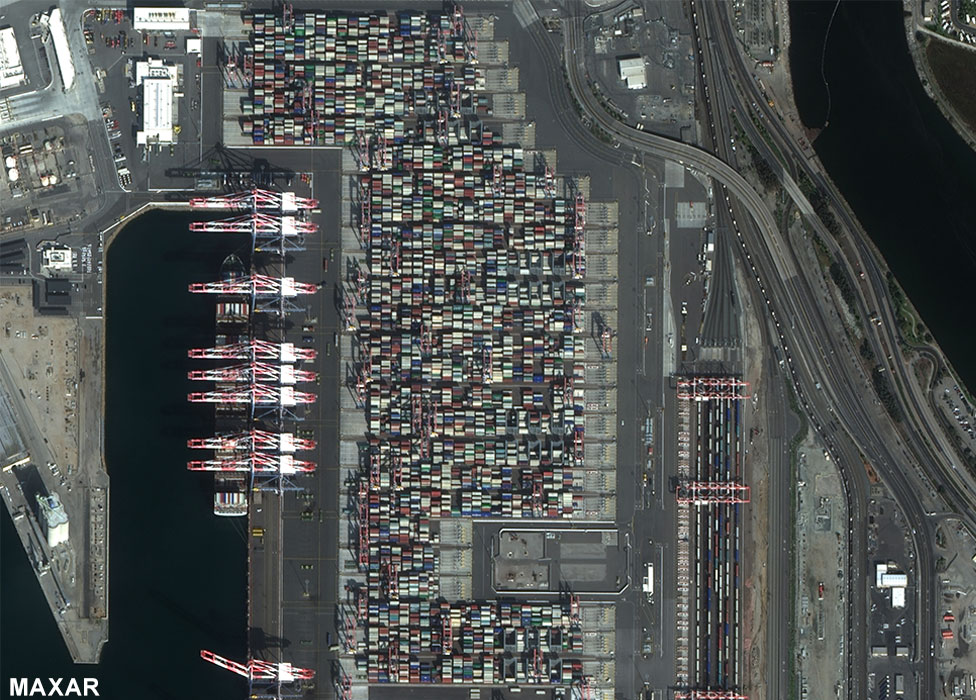 In Nevada, the governor is shutting down non-essential business, which is expected to hit Las Vegas' famous gambling industry.
Interactive

Traffic around Las Vegas airport from space

17 March 2020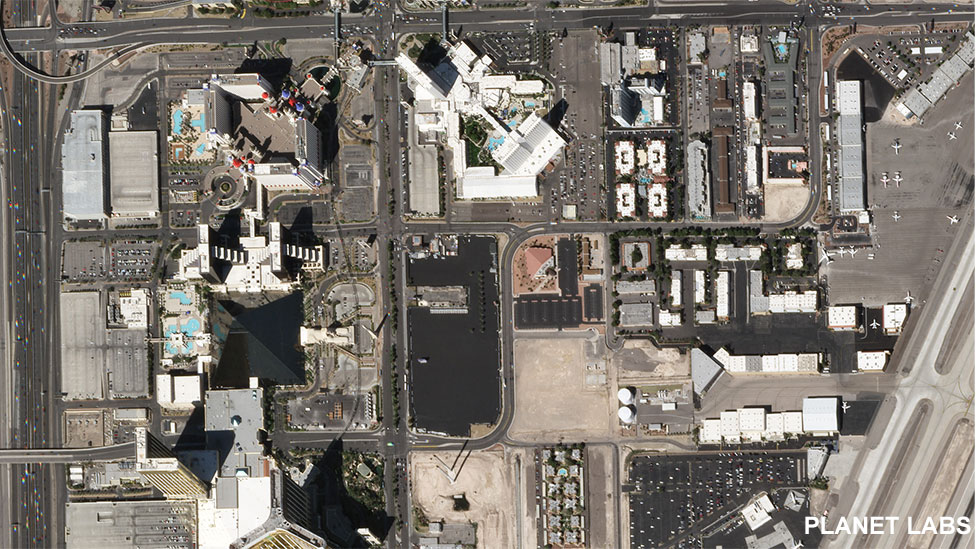 26 January 2020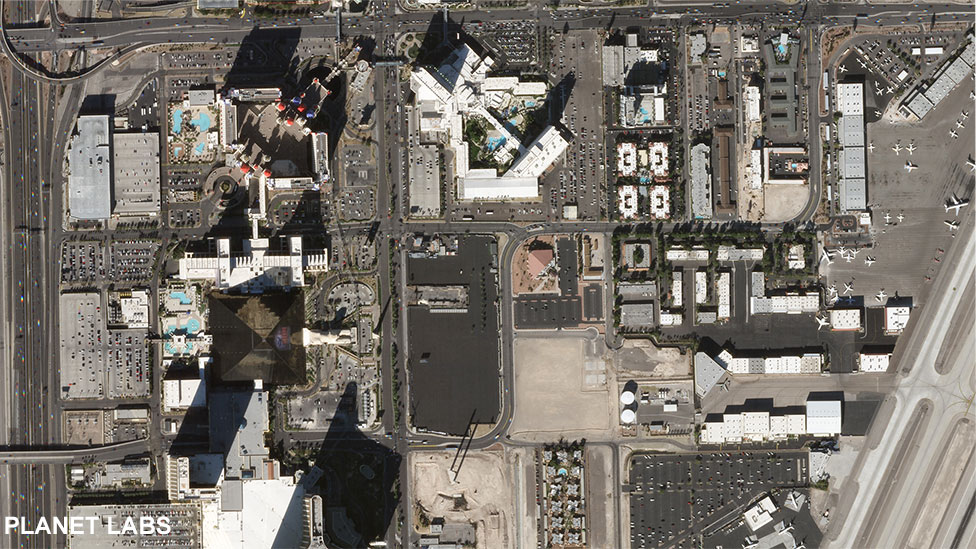 Disney is closing its doors until the end of the month – as can be seen by the lack of cars in the car park at Disney World, Florida. The Disney park in California, which is also closed, has said it will donate unsold food to a food bank charity in order to help local people.
Interactive

How the Disney World park in Orlando looks after the temporary closure

18 March 2020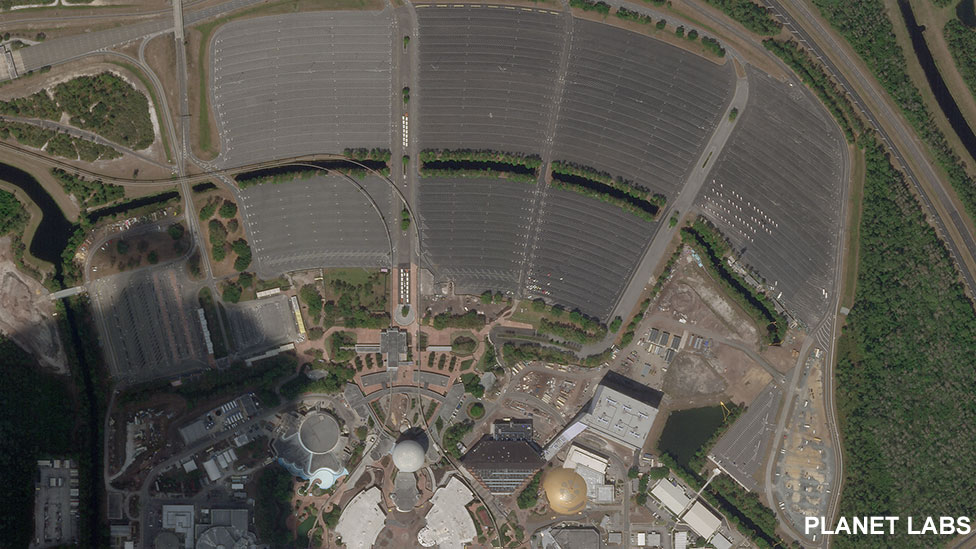 6 January 2020